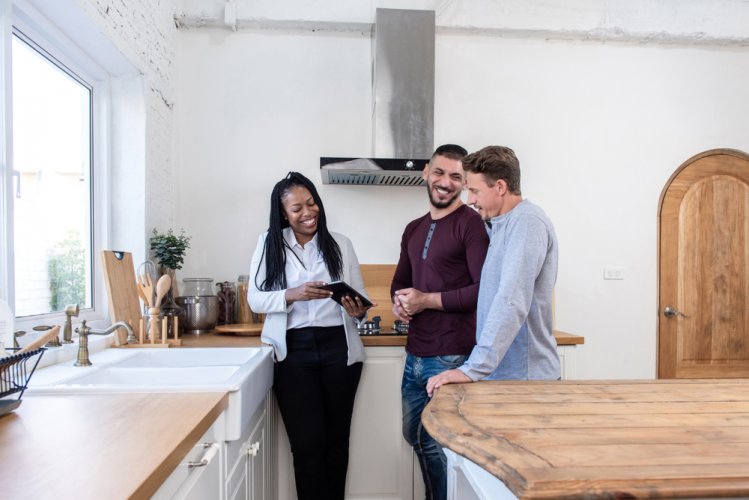 You've found the perfect apartment and filled out the application. You're about to finalize the lease with the landlord when you're informed that you need to obtain renters insurance before you can move in, which makes you wonder—can a landlord require renters insurance? The answer is yes, they can. Here are some things to consider if your landlord requires renters insurance and why you may want to consider purchasing renters insurance even if it's not required.
Can a Landlord Require Renters Insurance?
There are no state laws requiring renters insurance, but all states allow landlords to add a requirement for renters insurance to the lease. The landlord's insurance company could also make them require their tenants to have apartment renters insurance. The lease could ask for proof of tenant insurance and you could be denied without it.
Why is Renters Insurance a Good Idea?
Apartment renters insurance protects you, your family and your belongings, while a landlord insurance policy covers the building structure itself. The inside of the apartment is your responsibility as the tenant. Without apartment renters insurance you have to replace all your belongings on your own in the event of a fire, theft, water leak, or other covered event. The best renters insurance replaces all of your possessions, something your landlord can't and won't do.
If your apartment and belongings are damaged in a fire, your landlord's insurance will cover the building but not your personal property. Let's say you have a home theater system in your apartment. Think about what you paid for it and what it would cost to replace it. Now think about other things you and your family own, your furniture, car, and clothes. Your landlord won't replace them.
If an accident happens, say a kitchen fire, you'll be responsible because the damage happened in your apartment. Because of the fire you may have to move while the damage is being repaired. You still owe rent and you will have to pay for the damage even if you don't live there while things are being fixed. Good tenant insurance will pay for all of this, including a hotel or other place to stay while the repairs are being made.
How Much Does Renters Insurance Cost?
The average cost of renters insurance in the United States is $187 per year, which amounts to a little over $15 per month. You could get it for less, but cheap renters insurance generally means you'll have less coverage.
You can save even more money by getting your renters insurance from the same company that provides your car insurance. This is called "bundling" and when you do this your insurance company will most likely give you a discount.
What Do I Get for My Money?
The best renters insurance will include the following:
Standard Coverage – Things like fire windstorm, hail, vandalism, and theft
Replacement value – This is not what you paid. Let's say you bought a TV four years ago. Your insurance will give you the money for a new one instead of the what it would cost to buy a four-year-old TV.
Additional living expenses (ALE) – This protects you and your family if you have to live somewhere else while your apartment is being fixed. It generally covers things like a place to stay – a hotel, and meals – restaurants.
Accident protection – What happens if a visitor falls in your apartment? Your insurance will pay their medical bills and even court fees if you are sued.
What Else Do I Need to Know?
You can add coverage for special valuables to your policy. There are a few types of coverage that can be added to your policy to give you even more protection and peace of mind, including:
Disaster Coverage – earthquake, volcano, hurricane, tornado, fire, floods. Ask your insurance company whether coverage for natural disasters is available in your area.
Pet Liability – This covers you if your dog bites someone.
Valuables – What about really expensive items such as jewelry or family heirlooms? You might need to add a "floater" to make certain they are properly covered.
Take pictures or video of your belongings. This will help if you need to claim them as damaged or stolen. It will also help in determining their value.
What's the Bottom Line on Renters Insurance?
Renters insurance is a bargain that keeps you, your family and your belongings protected.
Planning ahead with tenant insurance keeps you safe when life happens. Losing your home and belongings because of an accident or disaster can happen overnight. The cost to replace everything from clothing and furniture to finding a place to stay while your apartment is being fixed can be more than you and your family can afford.
Get the peace of mind that comes with knowing you and your belongings are protected by purchasing a renters insurance policy from Freeway Insurance. We'll compare renters insurance rates to find you the best coverage at the lowest price. Request a free renters insurance quote online or over the phone at 800-777-5620.
Ready to Get a Quick Quote?