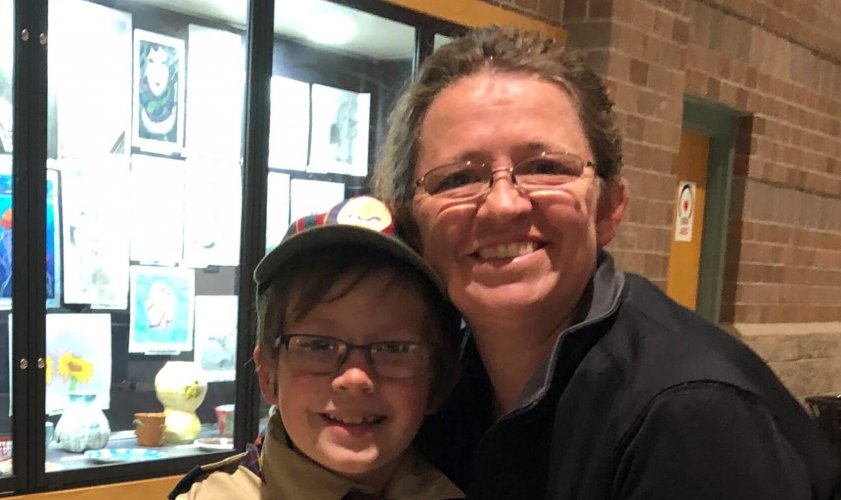 Being a mother means you do everything possible to provide for your child, you'll care for them, work to provide them every opportunity, every chance for success, you may even die for them. Sacrifice is something you become acquainted to, sacrificing time and energy to make sure they have everything they need.
Annessa Scheibelhut knows sacrifice well, working far more than forty hours a week between her job (at Freeway Insurance in Fort Wayne, Indiana) and parenting. This willing sacrifice shows that, especially in reference to her time and energy, Annessa is committed to raising her son the best way possible, and for her, this included becoming a leader in her son's Scout troop.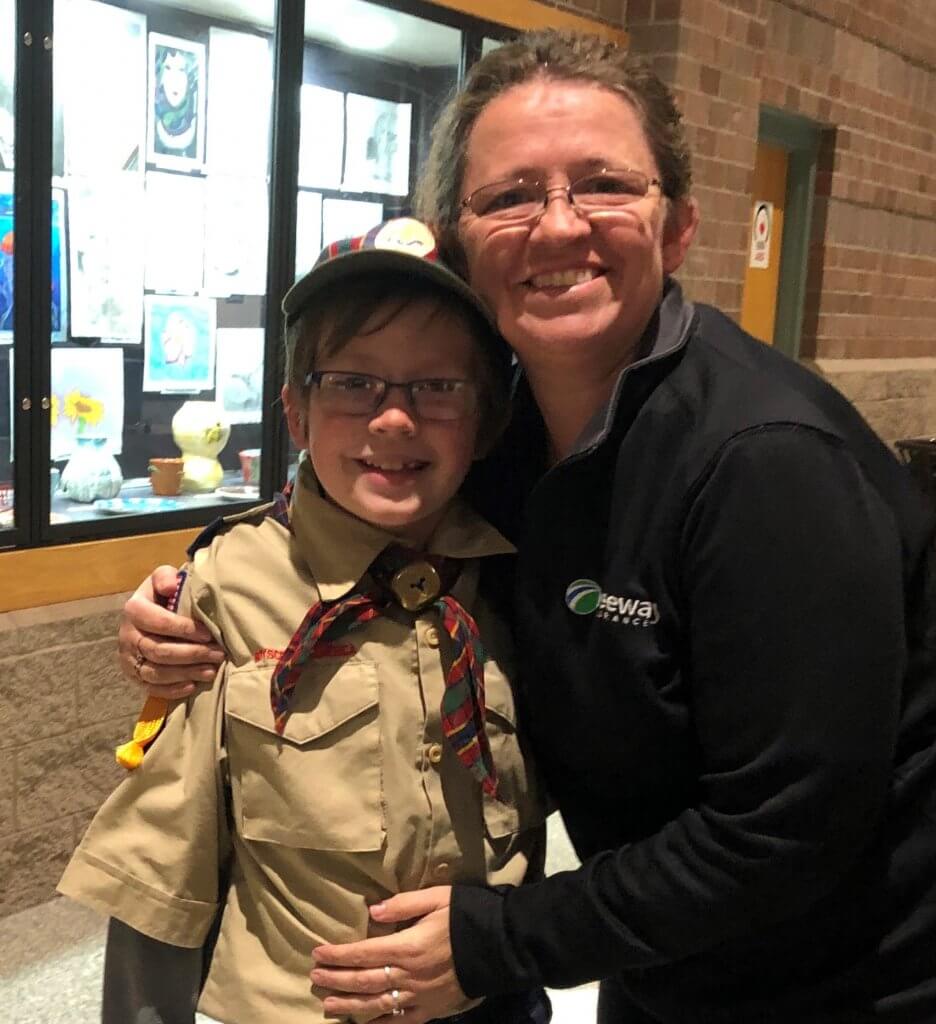 The story goes back to 2016 when Kayden was in first grade, coming home from school excited as he could be to join the Scouts, but his mother was not so thrilled. She knew how overwhelming all the meetings, events and various trips would be, nearly keeping her son from joining. In the end though, Annessa decided that it would be good for him to learn the skills taught in the Scouts. In time, her dedication, and Kayden's excitement led to her becoming more involved with the group leadership, becoming a den mother of sorts, helping keep things in check, badges, belts activities and ranks, every week for two hours.
Despite her initial reluctance, she was encouraged to become the committee chairperson, elected by the pack, based on her organization and dedication. This title came with new responsibilities, organizing every meeting, coordinating holiday parties, outings and pack meetings, adding twenty hours of weekly work, on top of her duties as a mother and full-time employee at Freeway Insurance.
Spending a year as the committee chair, Annessa was nominated to be the Popcorn Kernel, a leader for the annual fundraising campaign through the end of Summer to mid-Autumn. Similar to the Girl Scouts' cookie sales, Boy Scouts would set up pop-up sale stands at local stores to sell popcorn. Annessa's position was to help keep track of the sales, look out for the Scouts and assist in the setup and breakdown of the booths. This commitment was shown in the time she gave to the fundraiser, and the amount of popcorn that passed through her living room. Every sale made its way past her desk, and she helped her son become the highest seller in the Scout troup, including accompanying him on more than a couple of occasions.
While sales have dipped this year from COVID, online sales have increased to help offset the issue, and Kayden's total sales during his time in the Scouts has reached $20,000, which has earned him free camp outings, a Nintendo Switch and a gaming laptop, which are substantial prizes for a 10-year-old.
"All of this is very exhausting on top of the daily ins and outs of life in general," said Annessa. "But it is worth it to see how happy Kayden is when he gets to go to Camp Chief Little Turtle or even just the basic scout outing."
Being a hero comes in many different forms, and by many different names, this Freeway Community Hero just goes by, Mom.
Ready to Get a Quick Quote?