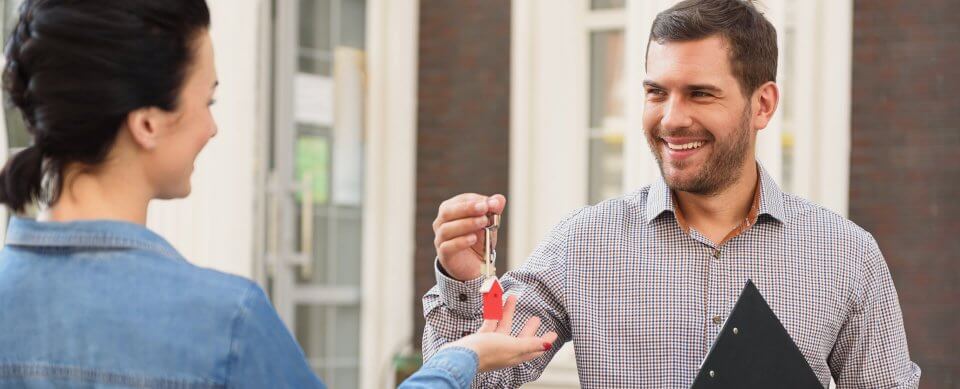 Owning rental property can be a great way to increase your income and build wealth. If you're considering becoming a first-time landlord, it's important that you do your due diligence to avoid some of the more common landlord mistakes that real estate investing newbies make.
What is a Landlord?
On its surface this seems like a silly question. Yet, there is a distinction that many people overlook. From a tenant's perspective, the landlord is the person to whom the tenant pays rent. While this person could be a landlord, he or she is often a hired property manager.
The difference is in ownership; the landlord is the owner of a property that is rented to a tenant or tenants, while the property manager is the person or firm that oversees the property, collects rent, shows vacant property, and manages necessary maintenance, among other duties.
Common Mistakes Landlords Make
Anytime someone talks with friends or family about how to be a landlord, advice often flows freely. While it's usually given with the best of intentions, it is rarely adequate and is frequently just plain bad advice. Following advice blindly can lead to some costly mistakes, and could even land you in legal trouble.
Here are a few more of the most common landlord mistakes:
Not knowing the law – Every state has its own laws regarding responsibilities and rights of both landlords and tenants. There are also federal laws prohibiting discrimination, and some states might include additional anti-discrimination regulations. Such regulations also govern the types of questions you may and may not ask when interviewing prospective tenants.
Not meeting housing codes – Each state and municipality has its own requirements intended to ensure that your property is safe. It is your responsibility as the owner of the property to make sure that these codes are met – not doing so could give tenants the right to break the lease and could even lead to lawsuits.
Having inadequate insurance – This is a business, and like any business, you need to have the proper insurance. A good landlord insurance policy will include coverage for the structures on the property as well as any onsite maintenance equipment, and liability coverage in case you are found liable for someone else's injuries on your property.In addition to your own landlord insurance, you might consider requiring tenants to have their own rental insurance.
Not properly screening tenants – Vacancies are costly to property owners, but not nearly as costly as a problem tenant can be. One of the most important landlord tips to follow is to have a very thorough set of tenant screening questions as part of the rental application, and to always verify the information you're given.You should always check the credit report of any potential tenant, and run a background check too. Ask for references from previous landlords, and check them. While the process might seem like a hassle to both you and the tenant, it pays off in the long run with quality tenants who pay on time and keep the property looking great.
Not enforcing the terms of the lease – Whatever is specified in the lease, hold to it. The more you're willing to "bend the rules," the more your tenants will expect it. If you want rent paid on time, enforce late fees. Enforce any maintenance requirements. While it's easy to let people slide from time-to-time, it is rarely to your advantage to do so.
Not having an adequate rental agreement – It's easy to just "shake on it" and think everything will be ok, but this is never a smart business decision. Whether you're dealing with strangers, friends, or even family members, make sure you have your agreement in writing. In addition, be sure that the rental agreement is legal in your state. You can find rental agreement templates online, but whatever you use, be sure to have it reviewed by a lawyer.

There is a lot to know about owning and managing rental property and a lot of potential pitfalls to avoid. Doubtless you will make your own mistakes and learn from them too, but these tips will keep you from repeating the most common errors other landlords have made.
One of the biggest mistakes a landlord can make is not having proper landlord insurance coverage. Freeway Insurance can help you find a landlord insurance policy that fits your needs. Request a free landlord insurance quote online or over the phone at (800) 777-5620.
Ready to Get a Quick Quote?