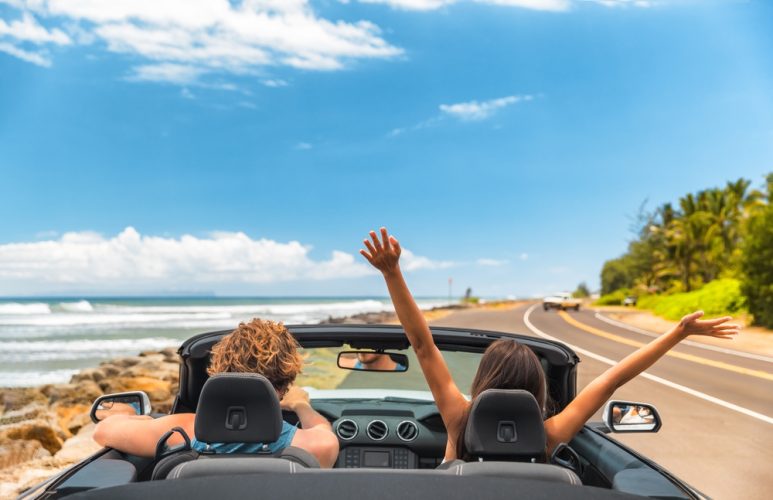 Those who live in Florida enjoy plenty of sunshine and some of the best beaches around. Those benefits unfortunately come with a higher cost of living, as well as some of the highest auto insurance costs in the country.
As a no-fault state, any driver in Florida has to purchase a minimum coverage level that includes property damage liability (PDL) and personal injury protection (PIP). A no-fault state means drivers involved in a wreck use their own insurance company to pay for injuries, regardless of who is at fault.
We are going to discuss how Florida's no-fault status and well-meaning legislation have led to what is a financial burden for many residents. Plus, some ways you can lessen that burden by making smart decisions when it comes to buying cheap car insurance in Florida.
What's the Average Cost of Car Insurance in FL?
For the absolute minimum requirements, Floridians pay $112 monthly on average. That's a lot of seashells when you realize that across the country, the national average cost for minimum coverage is $53 per month. So, why are higher rates the norm in this coastal paradise? And, more importantly, how can you get lower rates so you have more money to spend on the latest swimsuit (or groceries!).
Why is Florida Auto Insurance So Expensive?
Florida has some of the highest rates for car insurance in the country and there are several reasons for that, including:
Car accidents: On average, Florida drivers are involved in more fatal car accidents than other drivers in the U.S. According to the Insurance Institute for Highway Safety (IIHS), there were 3,451 fatal accidents in Florida in 2021 with 3,738 people killed. Only one state, California, had higher numbers.
Uninsured drivers: In 2019, the IIHS put the Sunshine State at number 6 in the country for uninsured drivers on the road. Uninsured drivers raise the rates on everybody's insurance policy since when they cause an accident, the burden to pay the medical and property damage costs resulting from the wreck has to come from somewhere else.
Severe weather: Severe weather has always caused problems for Floridians. Hurricanes and tropical storms cause vehicle damage in the form of flooding that influences car insurance in Florida.
Insurance fraud: Many states who jumped on the no-fault bandwagon in the 1970s have since repealed those laws and gone back to the more straightforward at fault system. Florida continues to remain no fault and personal injury lawsuits, many fraudulent, are among the highest in the nation. This is one reason insurance costs in Florida are so high.
All of these factors combine to raise average rates to above average.
Factors Impacting Premiums in the Sunshine State
Insurance company underwriters use a variety of data analysis and tables to determine how much risk each driver presents to the insurer. Every driver will have a different quote, since the insurance company uses various factors specific only to that driver. For example, our average car insurance rates are based on a 35-year-old male driver with favorable circumstances, which can lead to more competitive rates.
Driving Record and History
What are favorable circumstances? One of the most important is a clean driving record. In the world of car insurance companies, the way you've behaved behind the wheel in the past has great weight on your insurance rates today. If you've exhibited traits of a high-risk driver and racked up damages and speeding tickets, you can expect to pay more.
Vehicle Type and Model
The vehicle you choose to drive is another important factor in your rates. We know it's cool to cruise down Miami Boulevard in a nice sports car, but you'll pay more for the flashy factor. Vehicles that are more attractive to thieves, as well as ones that lend themselves to, say, driving a little faster, make insurers frown.
Vehicles that make them smile are rated highly in the safety industry, have easy-to-find parts so repairs are cheaper and are more sedate, making them a little less attractive to thieves.
Coverage Options
We've been talking about the bare minimum the state of Florida requires of its drivers, but you have a variety of options available, including full coverage car insurance, which includes the required PDL as well as bodily injury liability coverage (BIL).
You can also purchase uninsured motorist coverage (UM) if you really want to be protected against financial devastation in the case of an accident. There are a variety of other types, including roadside assistance, rental car reimbursement, GAP and more.
Deductibles
The deductible you choose has an inverse relationship with the premium payment. The more deductible, the less premium. That's because your deductible is the amount you will pay towards an approved claim. The more you commit to, the less your insurer will have to cough up.
Just be sure you don't choose a higher deductible than you can afford to pay.
Personal Factors
As mentioned above, driver profiles are what separate you from your neighbor when getting a policy quote. Where you live, including the city and zip code, plays a large part. More congested areas tend to have more accidents, so city dwellers may pay more than their country cousins. Here are some other factors:
Age: Age is a big factor. Young drivers, and especially young males, pay more for insurance than almost any other group. Insurers don't know how a teen driver is going to act behind the wheel since there is no past driving record. And, as a collective group, young drivers tend to file more claims.
Credit: Your credit score has a bearing on your Florida car insurance rates. Good credit gets you a better rate. Insurers like to point to studies that supposedly show those with bad credit tend to file more claims and/or fail to pay their premium. Some states are getting away from this practice, but as of now, Florida carriers can still use credit histories to help determine your rates.
Marital status: Insurance companies believe married people are more responsible, so they tend to get a slightly better rate.
There are many other things that go into determining your rate, but your driving record and your age are probably the largest in weight.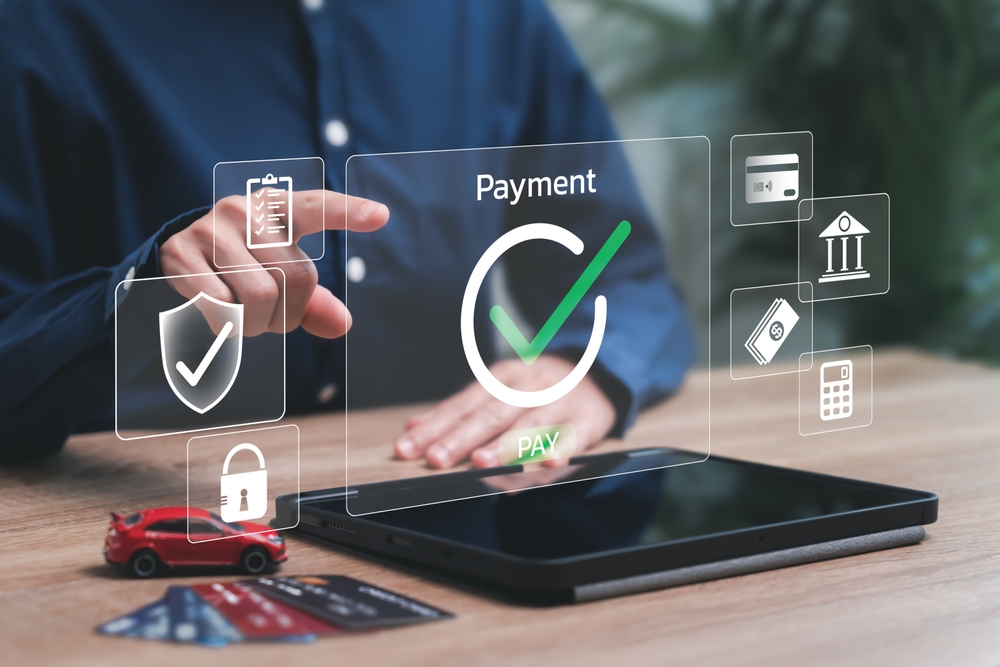 Discounts
Most carriers are happy to give discounts to their customers. There are plenty to choose from, which means just about everybody can find at least one discount that applies to them. Those who receive the biggest ones are those with a clean driving history with no accidents (safe driver) and those who show their loyalty by bundling two or more policies with the same company (such as auto and home insurance).
Some other discounts worth looking into include:
Current or former military members
First responders and teachers
Good student
Auto-pay or pay in full
Less mileage
These are just a few of the discounts that are available. Ask your insurance agent for more details.
What Are the Car Insurance Requirements in Florida?
Florida's minimum requirements are:
$10,000 in property damage liability
$10,000 in personal injury protection
Your PIP coverage helps pay for medical costs, especially when there are serious injuries that cannot wait while a court sorts out who is responsible. PIP kicks in immediately.
How to Get Affordable Car Insurance in Florida: Tips and Tricks
Even though coverage is expensive here, even high-risk drivers can find less expensive car insurance companies. Those with a clean driving history will get the lowest rates. Here are some tips to get you started.
Shop Around and Compare Quotes
Most people purchase items based on brand loyalty, reliability and cost. When it comes to insurance, shopping around is one of the best ways to save money. When you work with an independent agent, they are able to do some research for you and come back with a variety of options that fit your needs and budget.
Maintain a Clean Driving Record
It cannot be emphasized enough. Your driving record is the single largest factor that drives your insurance rates. If you are the parent of a teen, you are facing high rates. Ask your new driver to research and compare insurance rates for those with a good driving record vs those without. It will help drive home how important it is to always drive safely.
Take Advantage of Discounts
Ask your agent to detail what discounts are available for you. For example, taking a defensive driving course can help lower your rates, as well as purchasing a vehicle with known safety factors and anti-theft devices.
Get the Cheapest Car Insurance in Florida with Freeway Insurance 
Now that you know all about the cost of insurance in Florida, as well as the tips and tricks to finding cheap auto coverage, you may be wondering who has the best. At Freeway Insurance, we offer independent agents who can shop around for you so you have more time in the sun. We can help you find the best insurance for you, even if your record isn't perfect.
Give us a call at (800) 777-5620, reach out for a fast and free quote online or stop by one of our convenient Florida locations for a face-to-face meeting.
Ready to Get a Quick Quote?