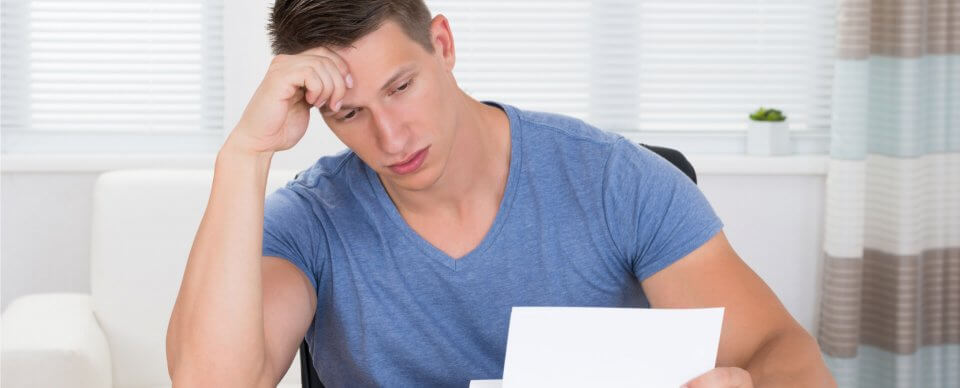 The first thing you have to realize when getting a notice that you need an SR-22 form filed when buying car insurance is – it's what you do next that counts. 
You're just paying the price for having been pulled over and found guilty of any of several possible traffic violations associated with such a filing.
These violations include:
Drinking and driving (DUI)

Reckless driving

Careless driving

Involved in a car accident without car insurance

Getting caught driving without car insurance one or more times

Driving on a suspended license
What Exactly is an SR-22 Filing?
An SR-22 filing is often required by the State Department of Motor Vehicles as proof of financial responsibility. If someone has committed a serious offense while driving, such as a DUI or reckless driving, they may need to submit an SR-22 application to the state DMV before they can have their driver's license reinstated. It's important to note that an SR-22 is not an insurance policy; rather, it's a certificate of insurance that verifies that you have the required car insurance policy coverage.
An example of a common reason for needing an SR-22 is if someone has been caught driving without insurance. Additionally, if someone has been involved in an accident and found to be at fault but didn't have sufficient insurance coverage, they may be required to file an SR-22.
Not everyone needs to file an SR-22, and it's a privilege that can be taken away if someone doesn't follow the rules set forth by the state. Depending on the state and the offense committed, an SR-22 bond may need to be purchased in addition to the regular car insurance policy. There may also be additional fees associated with filing an SR-22, and the duration of the requirement can vary from state to state.
It's important to keep in mind that an SR-22 filing has a specific start and end date, and the driver must maintain their car insurance policy for the entire period. If the policy is canceled or lapses at any point during this time, the auto insurance company is required by California law to notify the state immediately.
While an SR-22 filing can be a hassle, it's a necessary step for those who need it. By complying with the state's requirements and maintaining a valid car insurance policy, people can work to rebuild their driving record and regain their driving privileges.
Good News – Bad News
The good news about an SR-22 filing requirement is that it's not forever. It's rather painless and not all that hard to add onto a new auto insurance policy, if your current carrier opted to part ways with you. Should you be lucky enough to have an existing auto insurance policy, it's even easier. Furthermore, the actual filing of the SR-22 is fairly inexpensive and won't bust your wallet.
Now, for the bad news. The fact that you had to file the SR-22 means you're more than likely going to be considered a high risk driver by any and all insurance carriers due to your infraction and, as a high risk driver, you're looking at significantly higher car insurance rates. 
While the extra expense may take a bit out of your monthly budget, make paying your auto insurance a priority. The alternative of letting it lapse with an SR-22 attached isn't worth the added penalties you could face.
How Much Does SR-22 Insurance Cost?
If you're located in California and need SR-22 insurance, you may be wondering how much it will cost. On average, SR-22 insurance in California costs $741 per year, plus a filing fee of $15 to $25 for the SR-22 form your insurer submits on your behalf. This is higher than the average cost of car insurance for drivers without an SR-22, which is $717 per year.
It's important to keep in mind that these are just averages, and your individual cost could be higher or lower depending on factors like your car insurance company, policy, and driving record. To get a more accurate idea of how much you'll pay, contact an insurance agent for a free quote. They can also provide guidance on how to maintain coverage and keep your premiums affordable. 
A Step-by-Step Guide to Obtaining an SR-22 Form
Step 1: Determine If You Need SR-22 Insurance
Firstly, check whether you need SR-22 insurance. The SR-22 requirement is typically imposed on high-risk drivers who have committed certain traffic violations, such as DUIs or reckless driving. If you are not sure whether you need SR-22 insurance, contact your state's Department of Motor Vehicles (DMV) for more information.
Step 2: Contact an Insurance Company
Once you know that you need SR-22 insurance, start looking for insurance companies that offer SR-22 policies. Contact a few different insurance companies to compare prices and services. Make sure to provide accurate information about yourself, your vehicle, and your driving history.
Step 3: Provide Information to the Insurance Company
The insurance company will need certain information from you in order to provide you with an SR-22 certificate. This includes your full name, address, driver's license number, and the reason you need the SR-22 certificate (e.g., DUI conviction). You will also need to provide information about your vehicle, such as the make and model.
Step 4: Choose an SR-22 Policy
Once the insurance company has all the necessary information, they will provide you with different SR-22 policies. Choose the one that best fits your needs and budget. Make sure to read the policy carefully and ask questions if you have any doubts.
Step 5: Pay for Your Policy
After you have chosen an SR-22 policy, you will need to pay for it. Most insurance companies require you to pay the full premium upfront. Make sure to keep a copy of your payment receipt for your records.
Step 6: Receive Your SR-22 Certificate
Once you have paid for your policy, the insurance company will provide your DMV with a copy of your SR-22 certificate. You cannot file this document yourself. Make sure to keep a copy of your SR-22 certificate in your vehicle, as well as with your driver's license.
How Long Will the SR-22 Be Required?
How long you'll be stuck having to carry the SR-22 filing will depend on the severity of the violation that required it in the first place. Of course, keeping your auto insurance in force will play a major role in the length of time you'll need the filing. Typically, a period of three to five years is the norm, with a DUI requiring the longest time penalty.
If you wish to know the exact amount of time you'll need it, you can check directly with your local Department of Motor Vehicles (DMV). 
Be sure to notify your insurance carrier promptly as soon as you no longer require the filing. It's in your best interest since it could mean lowering your high rates to some that are more affordable or switching insurers to get the cheapest auto insurance rates.
Once you're clear of the SR-22, do your best to keep your driving record clean so you can take advantage of the many discounts available.
Looking for affordable insurance, including SR-22? Look no further than Freeway Insurance! Contact us today for a free quote and see how we can help you get the coverage you need. Don't wait until it's too late – call now and get started on the road to affordable, reliable auto insurance.
Ready to Get a Quick Quote?