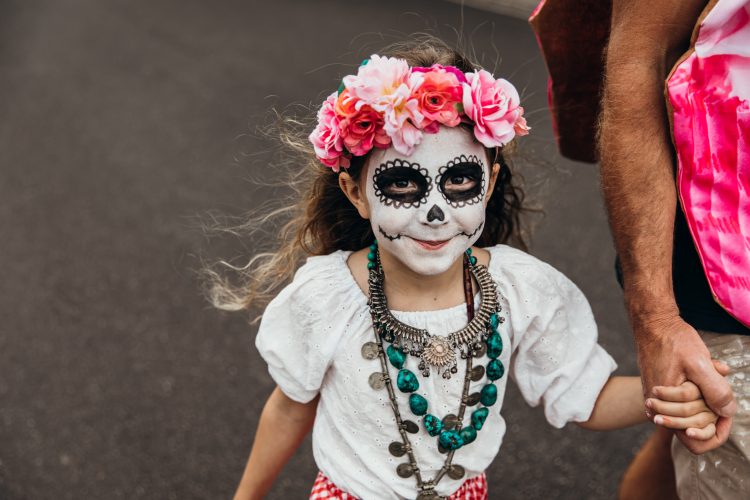 It's a scary fact that kids are more than twice as likely to get hit by a car and killed on Halloween than any other day of the year. The combination of young children running around outside after dark mixed with drivers who may have been to a costume party and had a little too much to drink can be deadly. It's up to all of us to make sure that while Halloween provides some appropriate chills and thrills, we all return home safely.
Safety Rules for Drivers
The number one rule, as always, is never drink and drive. If you are going to a party or to celebrate at your favorite hangout, either don't drink or use an alternative means of transport. With so many choices today – a DD, Uber, Lyft, free taxi services – there's never a reason someone who has been drinking witches brew should be behind the wheel. Other good rules include:
Drive slowly. If you think you are driving slowly enough, drive even slower. Those little "monsters" can dart out from behind a parked car at any time. This is especially true in neighborhoods. Be vigilant since even supervised children can get caught up in the excitement and escape a parent's watchful eye. Gangs of ghosts and ghouls may not be paying attention to crosswalks and only focusing on the next candy stop. It's up to you to watch out for them.
Don't drive with your mask on. Masks can impair your vision making it hard to see what's coming. This may save you from failing to see a child entering the roadway, but it can also save you from another driver who may be barreling through a stop sign. Never enter an intersection unless you are sure other drivers are obeying the signs and signals.
Never drive distracted. OK, this one is true always, but you will need all of your wits about you as you deal with dragons and devils. So put the phone away and turn the radio down low.
Safety Rules for Parents
Lay the ground rules before you even begin herding a group of ghastly goblins around the candy stops. Children tend to get so excited about free candy and being out after dark that they move at the speed of light. Remind them to slow down and be thoughtful.
And don't get so busy checking out the candy haul that you forget to pay strict attention to your little trick-or-treaters!
Driving children around. Never let anyone leave the vehicle until you are sure it is safe and no cars are approaching. Make sure your car has some feature they can recognize, such as a blinking Jack-O-Lantern on the dash or a battery-powered lighted skeleton hanging off the rear view mirror. Emphasize that children need to make sure they are getting into the right car before they get in.
Maximize lights and visibility. Make sure your charges are visible. Light-colored costumes, neon or reflective strips, glow strip bracelets and necklaces, flashlights – you can make safety fun by incorporating these helpful items into your child's costume.
Walk with them. Sometimes driving the little princesses and pirates around is easier, but if possible, park the car and walk the blocks with them. Carry a bright light so they can easily spot you. It's the safest way to make sure your kids don't get hurt this Halloween.
Safety Rules for Hosts
Your Halloween parties are legendary. You've been decorating and planning for months and the night is finally here. Whether you are hosting a costume party with a cauldron of brew or herding guests through a haunted house, there are some things you can do to help everyone make it home safely.
Monitor the alcohol. If you must serve alcohol, make sure anyone who over-imbibes has a safe way to get home or a place to sleep it off. Another scary fact for this scariest of all nights is that more than a third of fatal accidents on Halloween involve a drunk driver.
Have plenty of food. Especially if alcohol is involved, make sure there is plenty of finger food and tasty treats available.
Enjoy Halloween by Being Safe and Prepared
For many people, Halloween is the best holiday of the year. At Freeway, we want to see all participants have a night of thrills, and make it home safely. If you need to find the cheapest car insurance around or make sure your home insurance is up to par before the party, reach out for a fast and free quote online, give us a call at 800-777-5620 or visit us at one of our convenient locations.
Ready to Get a Quick Quote?