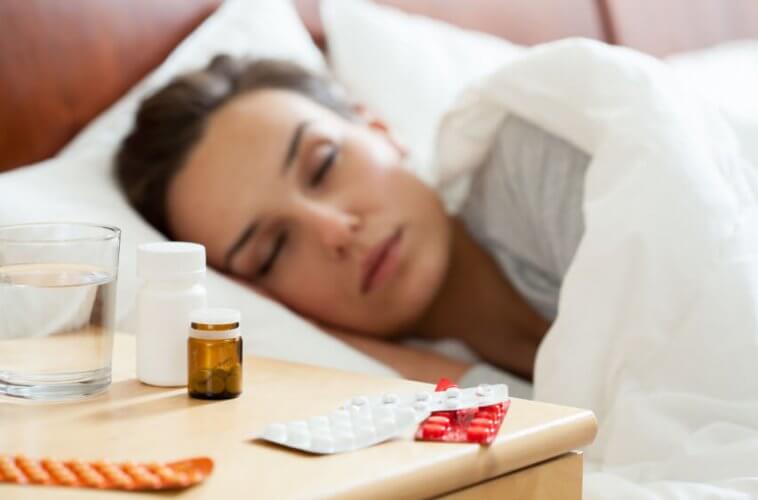 Most people don't regard pneumonia as a serious issue, but it remains a dangerous health risk, especially for older adults. In fact, according to new research from the Centers for Disease Control and Prevention (CDC), pneumonia kills about 50,000 people in the U.S. annually. And, although the rate of pneumonia has declined as a whole, many adults — particularly older adults — continue to be hospitalized for the disease each year. This is despite vaccines and health insurance availability to assist in the prevention of the potentially deadly disease.
The research, recently published in the New England Journal of Medicine, is the first study to look at pneumonia hospitalization rates since the 1990s, before a pneumonia vaccine was available. Findings showed that routine vaccination in children has reduced the rate of pneumonia in adults. However, the rate of hospitalization as a result of the disease remains at pre-vaccine levels: about 25 cases per 10,000 adults, the new CDC study found.
Experts caution that the results should be interpreted carefully because comparisons of pneumonia hospitalization rates in adults with past studies are difficult to make since the population has changed so much (in terms of demographics), as has health care. Still, the research proves many adults continue to get hospitalized for pneumonia, and it is a leading infectious cause of hospitalization in the U.S.
Several reasons were cited why pneumonia hospitalization remains a major concern. One of the main reasons is that many people forgo vaccinations for pneumonia and influenza (which can lead to pneumonia). While the CDC recommends pneumonia vaccination for all adults ages 65 and older – only about 65 percent of older adults get it, according to the government's National Center for Health Statistics.
Vaccination should not be mistaken for a magic bullet as it only prevents one kind of bacterial pneumonia in adults (pneumococcal) and influenza infections – which may lead to pneumonia. Furthermore, while the study found less pneumococcal pneumonia than previously had been the case, other bacteria, including strains of the pneumococcus, which are not in the vaccine or viruses, may still cause pneumonia.
In addition, the study also found, consistent with other research, that older adults are specifically more susceptible to pneumonia hospitalization – with people ages 50 to 64 being four times more likely to be hospitalized for the disease as younger adults. Statistics show people 80 and older have 25 times the risk of pneumonia hospitalization compared to adults younger than 50.
The truth is – the older you get, the more likely you are to develop underlying conditions that put you at risk for pneumonia, such as chronic lung disease, chronic heart disease, immunosuppression, and diabetes. Another possible factor attributed to the risk is the inevitable decrease in immunity that comes with age.
According to experts connected with the study, vaccination against the flu and pneumonia is recommended for adults ages 65 and older, young children, and people with certain risk factors as the best way to prevent pneumonia hospitalization. Regular follow-up and good control of diabetes, COPD, heart disease, and other more chronic diseases are also important to prevent the need for hospitalization.
While you may not be able to completely prevent pneumonia, having health insurance coverage through your employer or privately with Obamacare, also known as the Affordable Care Act, can go a long way to lowering your chances of pneumonia hospitalization. If you have access to the vaccination – take advantage of it.
The same can be said about finding the best health insurance quotes. Be prepared for the upcoming open enrollment by comparing health care rates now. Why not get a free health insurance quote today?
Have you taken precautions against pneumonia hospitalization by getting vaccinated? Feel free to share your thoughts in the comments section below.
Ready to Get a Quick Quote?