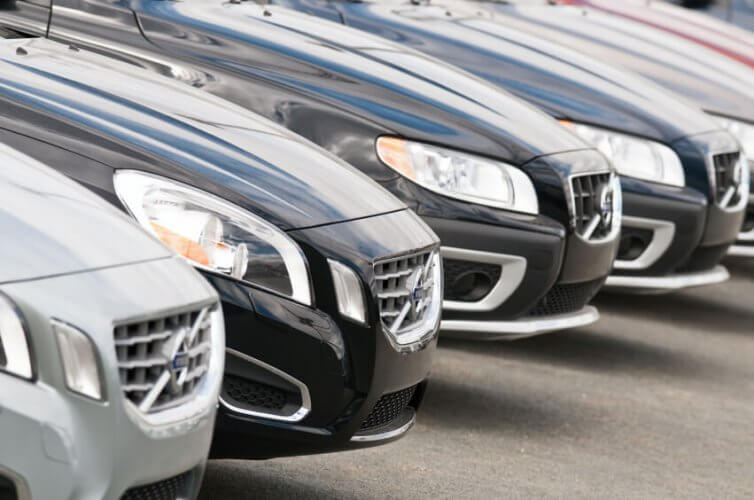 Automakers, foreign and domestic, try to lure potential buyers anyway they can – from 0% financing offers to huge year-end discounts. Others try to get your attention with high MPG claims or 10-year/100,000 mile warranties.
Interestingly, while some U.S manufacturers are shortening their power-train warranties, Volvo has taken a different approach. Knowing full well that the owner of a vehicle that is still under warranty is more likely to have it serviced by an authorized dealer or service location rather than take the risk of voiding that warranty, Volvo is looking to keep all repairs in-house for life.
Once a warranty expires, many motorists choose to have the work done at third-party garages for service and maintenance, mainly due to the cheaper parts and labor charges. With that process comes lost business and revenue for authorized dealers, and that's why the Swedish automaker's North American division has devised the "Pay Once and Never Pay Again" Lifetime Parts & Labor Warranty.
Meanwhile, FCA US, maker of Chrysler, Jeep, Dodge and Ram, opted to cut back the mileage of some of its 2016 gasoline-fueled models from five-years/100,000 miles of warranty coverage to five years/60,000 miles. The reason for the shift to the shorter mileage warranties, according to FCA US, is simply that the other guys are doing it.
In March last year, General Motors lowered the term for their power-train protection coverage for Chevrolet and GMC models to the same five-year/60,000 miles. FCA US went on to cite that, because the changes had already been made by its competitors, adjusting its power-train warranty was "to be more consistent with industry practices."
Furthermore, the automaker also claimed that "a long warranty was seldom a reason for customers to buy a vehicle." But, that doesn't appear to fall in line with Volvo's thinking. In fact, Volvo feels its approach is a win-win for both the customer, who can have peace of mind, and for its dealers, as a means of reaping the rewards of off-warranty work returning to their service bays.
Of course, not every car buyer seeks out a lengthy warranty when out shopping for a new vehicle. Price, styling, dependability, miles per gallon, and safety rating tend to be some of the more obvious factors consumers look for during the review process. However, Volvo hopes offering a lifetime parts and labor warranty for all Volvo vehicles serviced after the factory warranty at any Volvo retailer will be a game changer for the automaker.
Essentially, for as long as Volvo buyers own their cars, should something go wrong with it, they can expect to pay once and never pay again for Volvo replacement parts and labor, according to Volvo Cars of North America.
The new lifetime warranty on parts and labor is in addition to the premium Volvo Service Advantage program Volvo owners currently enjoy, but it excludes accessories and wear items, such as tires and brake pads. Scott Doering, Vice President of Customer Service, Volvo Cars of North America, boasts "the lifetime parts and labor warranty is a best in class offer from a luxury automaker."
If you're looking for a new car, you want the best warranty protection. When shopping for car insurance, you always want to be sure you're getting the best auto insurance rates available. The easiest way to do that is by comparing – so, why not get a free auto insurance quote today?
Ready to Get a Quick Quote?