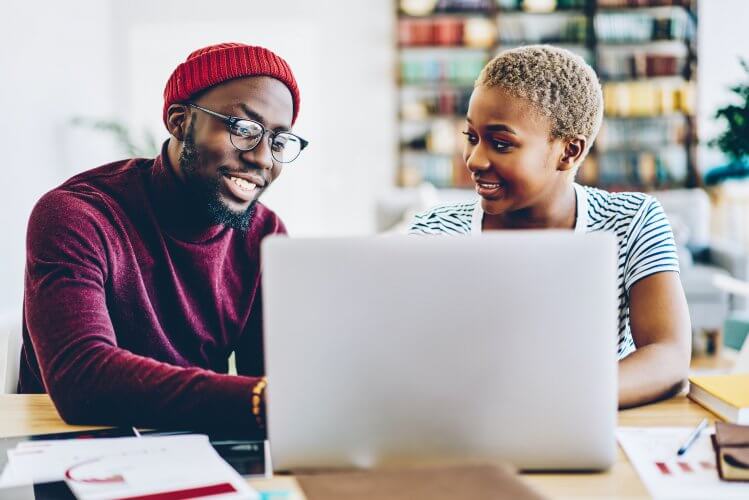 Looking for your next apartment can be exciting and stressful all at the same time. There are many factors to consider before deciding on the right place, and often time is of the essence, as vacant apartments can be snatched up quickly. In fact, 44.1 million households are renters, and 37% of renters live in apartments. With that many renters out there, you want to stay informed before jumping into a lease. Here are five essential questions you should ask before renting an apartment.
What is the length of the lease?
How long your lease is for (start date and end date) is important to know. Generally, leases are for one year, but it's important to clarify and be sure. If you plan to stay somewhere for a long time, you may be able to save money by signing a longer lease. Some landlords offer two-year leases along with a small per-month rent decrease.
Short-term leases are often more expensive per month than longer-term leases. For example, an apartment costing $1,000 per month for a 12-month lease may cost $1,200 per month for a 6-month lease. Apartments near universities and colleges usually offer leases that align with the school's semester terms.
How do I end the lease when I'm ready to move out?
One of the biggest benefits of renting an apartment is the flexibility of not being nailed down to one place. However, if you want to leave your apartment before the lease is up, you could be looking at major fees. That's why it's important to know exactly when and how you are supposed to end your lease.
Even if your lease is for one year, and you've been there for 12 months, many landlords have written into the lease that you must give a 30 or 60-day notice. That can mean you'll pay fees if you forget to give notice or refusal to return your deposit.
What does my deposit cover? Is any of it refundable?
Security deposits are property owners' way of making sure they are financially covered if a tenant causes damage to an apartment or fails to pay rent. Deposits are typically due when the lease is signed and are generally equivalent to one or two months' rent. Most often, all or part of that deposit is refundable when the tenant moves out, as long as the tenant did not break any rules outlined in the lease and has left the apartment clean and undamaged.
Tenants with pets almost always have to pay an additional pet fee or deposit, usually to cover any damage the pet is likely to cause in the apartment. These can run anywhere from a few hundred dollars to over $1,000 and may not cover the total cost of any actual damage your pet causes.
Another question to ask regarding the deposit is how they will accept payment. Some landlords will require you to obtain a money order for your deposit, which is a payment order for a pre-specified amount of money and requires that the funds be prepaid for the amount shown on it. These are often required if you have no or poor credit history.
Who owns the property and who manages it?
This is something that may not matter the entire time you live in an apartment but can be very important to know, just in case. There are all kinds of rental arrangements. You may rent a condo from someone who owns it but lives in another state. You may rent an apartment from a leasing company that runs the entire building.
The property managers and leasing companies you pay your rent to are generally not the persons or entity that actually owns the property you are leasing. It's common for investors or other entities to own a property and employ a leasing or property management company to lease the place, collect rent, maintain the property, and communicate with the tenants. Knowing who owns the property can be important if that person or entity ever decides to sell the building or, worse, forecloses on the property―leaving you without a home. These kinds of changes in ownership can drastically affect rent prices and property maintenance.
You also want to know who manages the property before renting it so you can find out if they maintain the property well. Additional questions to ask once you find out are:
Who do I send maintenance requests to, and who fulfills them?
To whom and when do I pay my rent?
How do you accept rent payments?
What is included in the rent and what is my responsibility?
The national average rent prices for a 1-bedroom apartment are currently $1,621 per month, according to Rent.com. Included in that cost are often certain utilities and amenities. It's important to find out what exactly is included and what is not. It's common for water, sewer, and trash to be included in an apartment's rent payment, while electric, internet, and gas are the tenant's responsibility.
However, you should not assume something is included because some utility companies will impose fees and fines if there is a disconnection in service, like electric or trash. Or, you could end up without those services at all. Some utilities may require a deposit of their own to begin service, which may be based on your credit score.
It's also important to know what is included in your rent so that you know who to call if something is wrong. For example, if your apartment building includes trash pickup, and no one is coming to empty your trash cans, you'd most likely call your landlord or property manager to handle it, not the trash pickup company. Don't forget you have rights as a tenant. If anything is broken in your apartment, your landlord should fix it.
Whether you're shopping for an apartment in a high-rise building or a small house outside of town, be sure to keep yourself and your personal property protected. Freeway offers a cheap, affordable policy backed by an A-rated carrier. That covers all your renters insurance needs with a Freeway policy you can get from the comfort of your own apartment.
Ready to Get a Quick Quote?