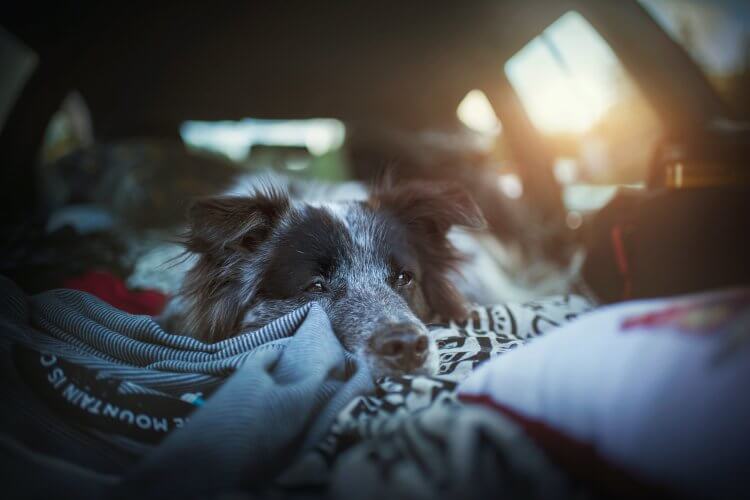 Our pets are part of our family, so we want them to join us as much as possible! When bringing your pets along for the ride, it's important to make sure they're just as safe as you and the rest of your family are in your car. Here are some tips to keep your furry friends safe.
Before You Leave
Prior to hitting the road, you want to check up on your pet's overall health. This way, you and the vet can make sure all your pet's vaccinations are up-to-date, and you have any necessary records with you on your trip, like your pet's rabies vaccination record.
Another thing your vet can do (if they don't already have one) is insert a microchip into your dog. It may sound like something from The Matrix, but microchips have helped reunite countless pets with their owners over the years. Alternatively, or in addition, it's good to have a collar with identification on your pet as well in case of an unexpected separation.
To help prevent car sickness, you'll want your pet to have eaten either a few hours before the trip or have them wait, but make sure they have plenty of water to drink. The American Society for the Prevention of Cruelty to Animals (ASPCA) recommends bottled water because drinking water from an area he or she isn't used to could result in stomach discomfort.
If your pet is new to the car, try taking them on a series of short drives first, gradually lengthening time spent in the car.
What to Bring
Since your pet relies on you for food and shelter, you want to make sure you have all the supplies you'll need to keep your pet safe, healthy, and comfortable. The American Kennel Club (AKC) recommends bringing along a supply of your pet's regular food, bottled water, and any medications he or she needs.
Also recommended is having your pet travel in a crate. According to the AKC, a crate is an excellent way to keep your dog safe in the car, and it can also keep your pet from getting into trouble in a hotel or at your host's home. Make sure the crate is large enough to allow the dog to stand, turn, and lie down. You'll also want to stock the crate with a comfortable mat or blanket, access to water, and their favorite toy, of course.
If you're traveling with a cat, you will want to bring a disposable litter box and have it available to your cat while traveling. If you're bringing along your dog, make sure to have their collar with tags, leash, and pick-up bags. A harness and dog seat belt are highly recommended. The ASPCA recommends keeping dogs in the back seat in a harness attached to a seat buckle (for your safety and theirs). Cats should remain in carriers or crates.
On The Road
If you do choose to house your pet in a crate while traveling, make sure that fresh air can flow into the crate and they have access to plenty of water.
While dogs may love hanging their heads out of the window, it can actually lead to eye injuries, so the AKC does not recommend allowing it. Another major safety no-no is letting your dog ride in the back of an open truck. It is extremely dangerous for pets and should never be done.
The number one rule of the road with pets is to never, ever leave your pet unattended in a closed vehicle, particularly in extreme heat or cold. If you must leave the car, you should designate a member of the family to stay with your pet.
While on the road, you'll want to be sure to take frequent breaks for your pet to go potty and stretch their legs. It's also important to simply check on your pet frequently. Make sure they are not getting sick, they are breathing ok, and have access to water.
Hit the road with your best friend knowing you have great coverage. Freeway can provide you the best comprehensive and collision coverage in the state. Get a free car insurance quote online or contact us at (800) 700-5620 for more information.
Ready to Get a Quick Quote?