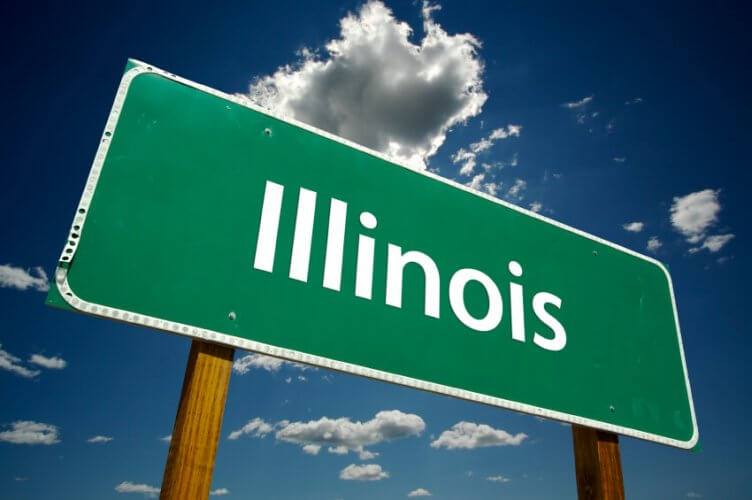 Since Senate Bill 957 (SB 957) allowing undocumented Illinois immigrants to obtain Temporary Visitor Driver's Licenses (TVDLs) became law December 3, 2013, more than 1,200 immigrants have received licenses. Illinois is among 13 states and the District of Columbia to implement such a program.
The licenses may be used only for driving are not considered valid forms of identification for activities such as entering a federal building, voting, buying a firearm, or boarding a plane.
Unlike a standard driver's license, which has a red stripe across the top and may be renewed every four years, the temporary visitor licenses have a purple stripe. The license is valid for a maximum of three years; no renewal options are allowed. Holders must reapply as a new applicant after three years, presenting all required documents for verification. And, of course, they will need proof of car insurance coverage.
Initially, four driver service facility offices were accepting appointments for TVDLs, two in Chicago, one in Bloomington and one in Springfield; by the end of January, all 36 locations offered license tests.
According to the Illinois Secretary of State's office, almost 42,000 immigrants have requested appointments, and 5,000 have already applied.
To be eligible for a TVDL, a foreign national must:
Be a non-citizen of the United States residing in the State of Illinois;
Be authorized by the U.S. Citizenship and Immigration Services to be present in this country, and provide documentation verifying such authorization;
Not be required to obtain a driver's license issued by the U.S. Department of State, Office of Foreign Missions;
Be authorized to be in the country for at least one year and have at least six months remaining on an authorized stay;
Provide acceptable documentation that proves name, date of birth, Illinois residency and verification of written signature;
Pay the appropriate fee and successfully complete a vision screening and the appropriate written and road tests.
A TVDL will be issued only in a Class D, L, M, DL or DM, authorizing operation of a personal car, motorcycle or motor-driven cycle. A TVDL is valid for three years or for the period of time the individual is authorized to stay in this country, whichever ends sooner.
Individuals eligible for a TVDL may obtain an instruction permit allowing them to practice driving before taking their road exam. To obtain an instruction permit, the applicant must visit one of the designated Driver Services facilities (Bloomington, Carbondale, Champaign, Chicago North, Chicago West, Macomb, Rockford, Springfield (Dirksen Parkway)) and meet the requirements for obtaining a license for the first time.
Acceptable proof of identity documents include a copy of a lease, utility bills and a valid passport or consular identification card. A complete list of required documents needed to apply for a TVDL is available at www.cyberdriveillinois.com. The tests are offered in Spanish, Polish, Mandarin Chinese and Korean – applicants must make an appointment in advance.
The only Latin American countries for which the agency accepts consular cards are as follows:
Mexico
Guatemala
Brazil
Colombia
Ecuador
The Illinois Coalition of Immigration and Refugee Rights was a major force behind the bill that created TVDLs. They are continuing to support the program by holding Driver's license information sessions. Visit http://icirr.org/ for the latest information on upcoming workshops.
To schedule an appointment or see a list of participating facilities, visit www.cyberdriveillinois.com.
Are you concerned about obtaining a license or confused about Senate Bill 957? Feel free to share your thoughts in the comments section below!
Ready to Get a Quick Quote?