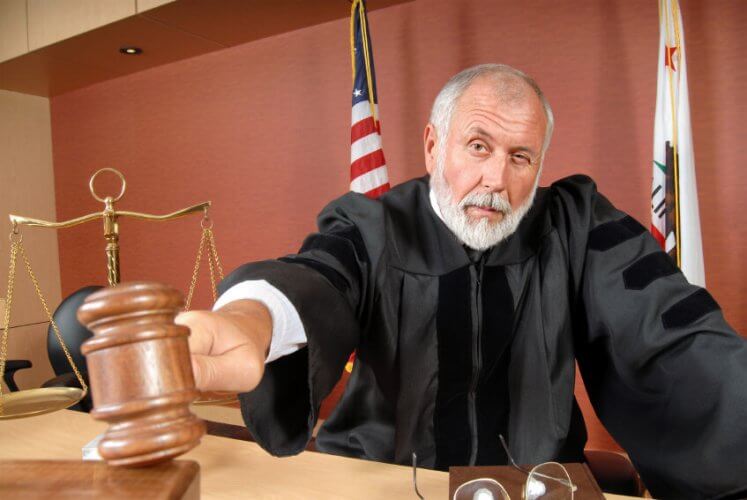 When it comes to managing your finances, few expenses can hit as hard as car insurance premiums. Fortunately, if you're a California resident, there are several ways to keep your car insurance rates low.
In this comprehensive guide, we'll explore everything from the average rates in California to the various factors influencing those rates. We'll also delve into the specific laws you should be aware of to maintain affordable car insurance and other effective strategies to save money on your policy and get those lower rates. Plus, we'll introduce you to Freeway Insurance, your partner for cheap car insurance in the Golden State.
What's the Average Cost of Car Insurance in California?
To kick things off, it's essential to understand the lay of the land when it comes to car insurance in California. According to recent data, California's average annual car insurance premium hovers around $1,700. However, this figure isn't set in stone. It fluctuates considerably based on several factors, such as your location, age, driving history, and the type of coverage you choose.
Now, let's explore some of the key factors that play a significant role in determining your car insurance rates in the Golden State.
Factors Influencing Rates in California
1. Good Driving Record: This is one of the best ways to score a lower car insurance rate. If you have a clean record with no accidents or traffic violations, insurers will often reward you with more favorable rates.
2. Location, Location, Location: Where you reside in California can significantly impact your premiums. Urban areas tend to have rates that are 2x or even 3x higher than rural ones, thanks to increased traffic and a greater likelihood of accidents and theft.
3. Age and Gender: If you're a young driver, especially a teenager, you'll likely pay 2x or 3x more on average than older drivers. Gender also plays a role, with males usually facing higher premiums.
4. Type of Vehicle: The type of car you drive can influence your premiums greatly. For example, luxury and sports cars often come with 2x higher rates compared to family sedans.
5. Insurance Coverage Level: Deciding how much coverage you need is crucial. Opting for full coverage with low car insurance deductibles may be a good idea for some, but it often leads to 2x higher premiums.
Now that you have a grasp of what goes into determining your rates, let's dive into some specific California laws that can help you lower your car insurance costs.
Laws to Know to Keep Car Insurance Low in California
1. California's Minimum Liability Insurance Requirements: It's a legal requirement in California to maintain a minimum level of liability insurance. Failing to do so can result in fines and penalties, so make sure you meet these minimums.
2. Good Driver Discount Program: California offers a Good Driver Discount program for those with impeccable driving records. If you can proudly claim a clean slate, meaning no accidents or traffic violations for the past three years, you might qualify for this auto insurance discount. It's a great way to potentially reduce your premiums to half of the average rates.
3. Low-Cost Auto Insurance Program (CLCA): If you find yourself in financial straits, the California Low-Cost Auto Insurance Program is here to help. It's tailored to provide affordable coverage to low-income drivers, potentially saving you 2x or 3x the average rates for basic liability coverage.
4. Teenage Driver Laws: If you have teenage drivers in your household, California's Graduated Driver License (GDL) program is essential knowledge. This program sets specific restrictions on nighttime driving and the number of passengers for young drivers. Adhering to these laws can keep your premiums 2x or 3x lower than they might otherwise be.
5. Anti-Theft Discounts: Installing safety features like anti-lock brakes or anti-theft devices in your vehicle can make you eligible for valuable insurance discounts. Not only does this reduce your risk of theft, but it can also lead to savings of 2x or more on your car insurance.
Other Effective Strategies to Lower Car Insurance
Beyond understanding the laws, there are various other strategies you can employ to drive your insurance rates down:
1. Bundle Your Policies: One of the best ways to save money on insurance is by bundling your policies. Many car insurance companies offer discounts when you combine your auto insurance with other products like home or renters insurance.
2. Raise Your Deductible: If you're a safe driver and don't anticipate frequent claims, consider increasing your deductible. A higher deductible can reduce your premiums significantly, often by 2x or more.
3. Encourage Good Student Discounts: If you have a high school or college student on your policy with good grades, you could qualify for a good student discount. This discount can trim your premiums, making insurance costs more affordable for your family.
4. Consider Older Cars: Insuring newer, more expensive cars can be costly. If you have an older vehicle, it's often a good idea to drop collision coverage and save money on your insurance policies.
Freeway Insurance: Your Trusted Partner for Affordable Car Insurance
At Freeway Insurance, we understand the challenges of finding affordable car insurance in California. Our goal is to provide you with comprehensive coverage while keeping costs as low as possible. Here's why you should consider Freeway Insurance as your go-to insurer:
Extensive Coverage Options
We offer a wide range of insurance policies to cater to your specific needs, ensuring you're neither underinsured nor overinsured.
Competitive Rates
Our experienced team works diligently to find you the most competitive auto insurance rates among auto insurance companies in California, often beating the average by 2x or more.
Expert Advice
Our knowledgeable agents are available to answer your questions and provide expert advice. We'll help you navigate the complex world of car insurance, making informed decisions that align with your financial goals.
Convenience
With multiple locations across California and the option to obtain a quick and free quote online or via phone, we make the process of obtaining coverage easy and accessible.
Discounts Galore
We're committed to helping you uncover every available discount, potentially lowering your premiums by 2x or more. Whether it's a safe driver discount, bundling discount,
low-mileage discount, or other benefits, we'll find ways to save you money on your insurance policies.
In conclusion, understanding the laws, leveraging effective strategies, and partnering with a trusted insurer like Freeway Insurance can significantly lower car insurance rates in California.
Don't pay more than you need to for car insurance. Instead, join forces with Freeway and let us help you secure the best coverage at the lowest rates. Get a fast and free quote online, give us a call at 800-777-5620, or stop by one of our convenient locations. Your financial well-being deserves nothing less!
Ready to Get a Quick Quote?