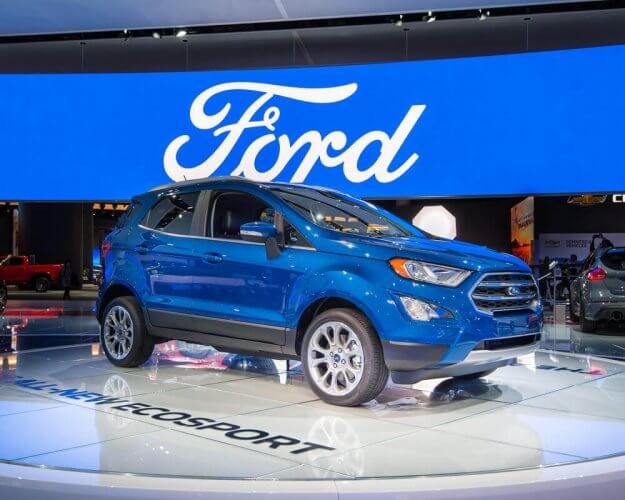 Focus, Fiesta, and Fusion: by the year 2020, these and all current Ford sedans will no longer be on the market. The decision to stop production of sedans is due to declining sales, as seen in Ford's latest earnings report.
The announcement follows low earnings for Ford's sedans in comparison to Ford's more successful line of trucks and SUVs. Although sedans other than Ford's models have also taken a hit in the sales department, comparable vehicles like Toyota Camry and Honda Civic hold strong with steadily increasing sales. Essentially, foreign auto makers are dominating the sedan market over U.S. models.
Because of Ford's century-old standing as the world's first automobile maker, it's understandable that a drastic change like this would come about. As millennials shift gears in the economy, the surviving auto-maker is attempting to move with the times and focus on its better-selling and more profitable line of trucks and SUVs.
U.S. sales for trucks and SUVs have increased in recent years, largely attributed to the fact that gas prices are fairly low when compared to its price point 10 years ago. The average price of gas in the summer of 2008 was $4.10. As summer 2018 approaches, the national average is a significant 25% less per gallon. This (coupled with the fact that gas prices haven't increased as high as they were in 2008) is leading many Americans to purchase larger SUVs and trucks, without considering economic factors such as gas costs.
So what else is new with the announcement of sedans being eliminated from Ford's vehicle market? Ford will continue making new-year models of its sporty and classic Ford Mustang. Alongside the only car to be kept in the vehicle sweep will be the added Focus Active, a new crossover vehicle expecting release in 2019. Ford is also working on adding new SUV and truck models with hybrid and electric features that will become available around the time same time its sedans will be phased out.
By removing most of its cars, Ford will essentially be removing its declining numbers and figures, something to be desired after a less-than-favorable earnings report. Ford hopes newer reports sans sedans will make for a "winning portfolio," especially as it relates to its North American market.
Regardless of what changes the automotive industry has in store, Freeway Insurance can get your car, truck, SUV, or any other vehicle insured for an affordable rate. Get your free auto insurance quote today by calling (800) 777-5620, or start your quote online.
Ready to Get a Quick Quote?