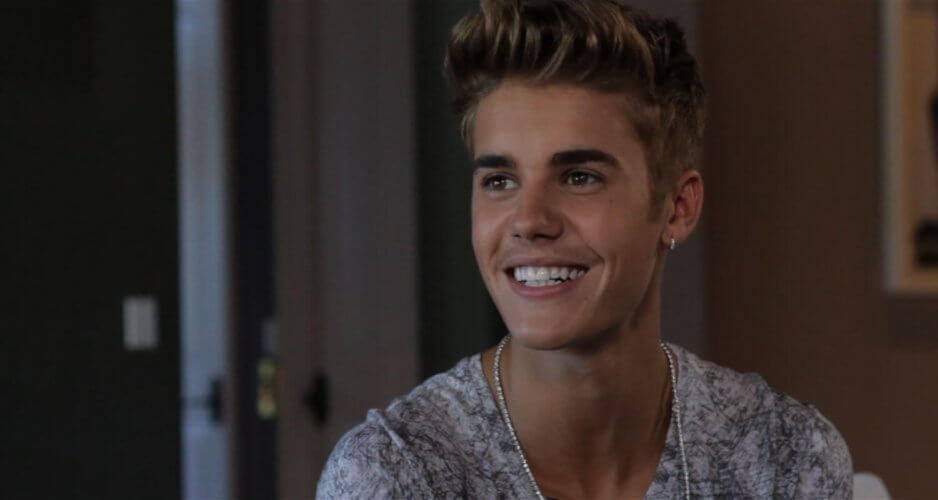 Bad boy Justin Bieber is in the news again for his anti-social antics. This time he's added a new alleged charge to his rap sheet – attempted robbery. At least this problem won't affect his car insurance rates.
On May 13, at the Sherman Oaks Castle Park mini-golf complex in Los Angeles, Bieber and his posse got into a fight with another group of guys. That's when Bieber noticed that a woman holding a cell phone looked like she was taking pictures of the confrontation.
The woman, who was with her 13-year-old daughter, reported that Bieber walked up to her and demanded she delete any photos she'd taken. When the woman told him she didn't take any photos, he grabbed her phone from her purse and tried to look for himself. That's when the woman started to struggle with Bieber over her phone. He ordered her to enter her security code and she finally showed him that she hadn't taken any photos. The woman told Bieber she and her 13-year-old daughter just wanted to say hi.
But Bieber's bad attitude was in top form. He yelled, "You're humiliating yourself in front of your daughter. Why don't you just get out of here."
Bieber has been involved in a list of clashes with the law.
Bieber's Bad Behavior Timeline
• December 29 — Assault charge in Toronto
o Bieber allegedly struck his limousine driver on the back of his head several times while driving to a Toronto nightclub.
• January 9 — Felony vandalism probe in Los Angeles
o Bieber allegedly attacked his neighbor's house with eggs; caused an estimated $20,000 damage.
• January 23 — DUI arrest in Miami
o Bieber arrested on charges of driving under the influence and with an expired license.
• January 31 — Federal Aviation Administration investigation in New Jersey
o Allegations that Bieber and other passengers aboard a charter flight from Canada to New Jersey's Teterboro Airport interfered with the flight crew
In January, a petition to kick Bieber out of the country was sent to the White House, but the government's official response was "no comment".
Looks like we'll have to wait and see what Bieber does next. Word to the wise – if he's driving, better make sure your car insurance is up to date.
Do you think Bieber is out of control? Feel free to share your thoughts in the comments section below.
Ready to Get a Quick Quote?