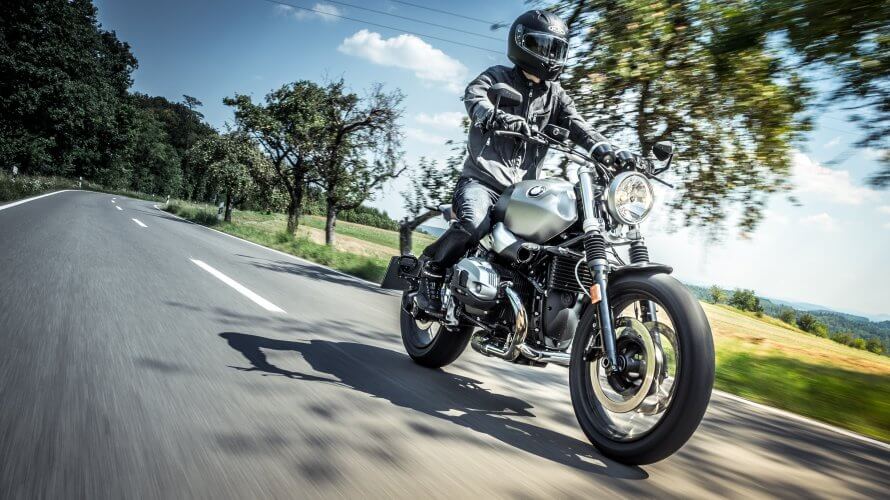 Any motorcycle owner knows that having one is about more than transportation from Point A to Point B. It's about being one with the road, getting to see and be seen, and having fun! That's why we're featuring 5 U.S. vacation spots to take you and your motorcycle on the road trip of a lifetime.
Route 66
Will Rogers Highway, the Main Street of America, the Mother Road ― Route 66 is known by many names. The highway, which has become one of the most famous roads in the United States, originally ran from Chicago to Los Angeles, covering a total of 2,448 miles. All-American riders interested in History will absolutely get their kicks on this road trip.
If you didn't know, this historic stretch of road was one of the original highways in the U.S. Highway System, established on November 11, 1926. Though it was officially removed from said system in 1985 after it had been replaced in its entirety by segments of the Interstate Highway System, many portions of the road that passed through Illinois, Missouri, New Mexico, and Arizona have been designated a National Scenic Byway called "Historic Route 66".
Thousands of great restaurants, shops, attractions, and more have been built up around this historic stretch, leaving no shortage of things to do and see. A trip down Historic Route 66 will take you through 8 states, Illinois, Missouri, Oklahoma, Texas, New Mexico, Arizona, and California, offering stops in some of the most beautiful and historic American cities.
The Florida Keys
In a car, you'll pass through the Keys; on a motorcycle, you'll be part of them. How can you not be, with the sun on your face and the salty air in your lungs? Many things make riding through the Keys a special experience, but one stands out ― The Seven Mile Bridge.
Among the longest bridges in existence when it was built, it is part of the Overseas Highway in the Keys, which is part of the 2,369-mile U.S. Route 1. What makes it unique is that while near the center, the bridge rises in an arc to provide 65-foot-high clearance for boat passage, the remainder of the bridge is considerably closer to the water's surface. You'll feel like you're riding through the turquoise blue ocean down to the Southernmost Point of the Continental U.S. in Key West. Note, this ride can get rough. Fierce, variable winds can whip through this channel, buffeting your motorcycle.
Along the way, you'll have your choice of fun and interesting stops. Check out Hog Heaven in Islamorada, which has a dockside bar decorated with motorcycle art, or visit the Ernest Hemingway Home and Museum in Key West.
Prudhoe Bay
On the opposite end of the spectrum (and country) is the northernmost motorable point in North America: Prudhoe Bay. A bucket-list location, this must-do ride on the 414-mile Dalton Highway, more commonly known as the Haul Road, begins north of Fairbanks, Alaska, and ends at Prudhoe Bay on the shores of the Arctic Ocean.
It is known to be a tough ride but worth it. "Riders with experience on unpaved roads in a variety of adverse weather conditions" are recommended by excursion companies. For riders looking for adventure on unique terrain, be sure to check out stories from other riders who have made the trek.
Tail of the Dragon at Deals Cap
If you're looking for less of a straight shot, you'll want to check out what is considered a rider's destination, the Tail of the Dragon at Deals Gap. Also known as US 129, this road is bordered by the Great Smoky Mountains and the Cherokee National Forest with no intersecting roads or driveways. There are, however, a few turns ― 318 curves in 11 miles, to be exact. Nearby, you'll want to check out the Cherohala Skyway, a 43-mile National Scenic Byway from Tellico Plains to Robbinsville, both in Tennessee.
Trail of Tears
If you're looking to be a part of something big, mark your calendar for the third Saturday in September. "It's more than just a ride, it's an experience…" As this event's slogan says, The Trail of Tears Commemorative Motorcycle Ride has drawn more than 150,000 riders and was even recognized in 2015 as the Largest Organized Motorcycle Ride in History. The ride is always held on the third Saturday of September and was started to bring awareness to the Trail of Tears route brought on by the Indian Removal Act of 1830.
The Trail of Tears was part of a series of forced relocations of thousands of Native Americans in the 1800s by the United States government. Today, the Annual Trail of Tears Motorcycle Ride honors the memory of the Cherokees, Creeks, and other Native Americans who were forced to march west to Indian Territory (now Oklahoma) during that time. The event begins in Bridgeport, Alabama, and ends in Waterloo, Alabama. Stops along the ride offer Native Americans dance and display arts and crafts passed down by their forefathers.
Before you hit the road, you want to make sure you have the best insurance at the best rates. Freeway Insurance can find you great rates on motorcycle insurance. Get a motorcycle insurance quote online or call 800-777-5620 to talk to one of our insurance experts. We offer competitive rates on the best motorcycle insurance policies no matter what type of bike you ride.
Ready to Get a Quick Quote?