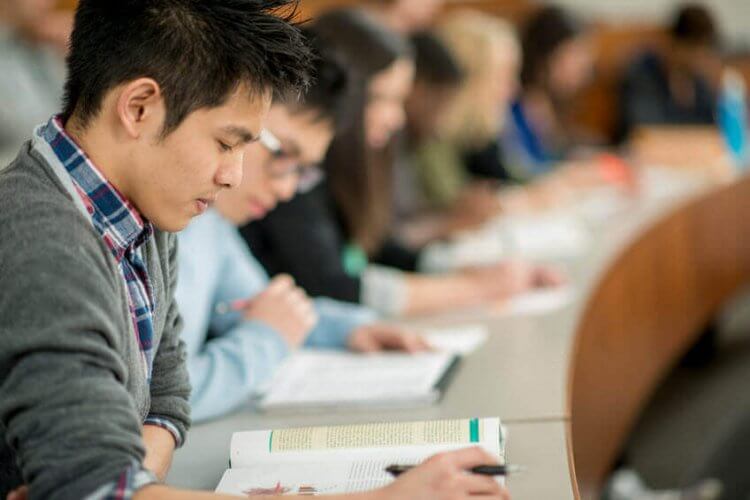 There is so much to do to get your college student ready for school. From the special bedding to the financial paperwork and the dorm supplies, it can be easy to forget one of the most important items they need: insurance. In this article, we will list the five types of insurance your student needs before you send them off to university.
1. Health Insurance
Health insurance is a must-have for college students. Colleges will require students to provide proof they have health insurance, or will offer them the option to purchase insurance through the university. Ultimately, having health insurance is a good idea, particularly if your student is living in a campus dorm. Such close quarters breed germs, and if your child gets sick, you want them to have the coverage they need to see a doctor. If you don't already have your student covered under your insurance, compare private insurance with what the school offers to make sure you're getting the most coverage at the best rates.
2. Renters Insurance
If your student is living in an off-campus apartment or house, then you should strongly consider getting them renters insurance. Having friends over to hang out or throwing a party can lead to property damage or even a guest becoming injured. Because of this, you want to make sure your student has coverage for any potential liabilities that may occur. Personal property insurance is also a component of renters insurance and covers any stolen belongings because of a break in or guests with sticky fingers.
3. Personal Property Insurance
If you just want to insure your child's belongings, you may want to forgo renters insurance and just get personal property insurance instead. The idea with personal property insurance is that you insure what's valuable and not everything else. It can be ideal for those who don't have a lot of valuables to insure and who don't use their apartment as their personal frat house. It may also be less expensive to get than renters insurance. Contact an agent to find out what your options are, as well as what type of property insurance is best for your student's needs.
4. Auto Insurance
Many colleges don't allow first-year students to have cars, so auto insurance may not be a necessity for your freshman. However, if you can send your child to school with a car, they are going to need auto insurance. Almost every state requires some form of auto insurance, and if a driver doesn't have any, he can be subject to some very stiff fines. The minimum amount of coverage your student needs varies by state, so you'll want to contact an insurance agent to learn what the specific coverage your student needs, based on where they are attending school.
5. Identity Theft
College campuses are ripe environments for identity theft. From parties to bars to hanging at a friend's apartment, students can be very careless with all their many forms of ID and credit cards. Hackers are also becoming more and more savvy with the ways they can access personal information. If the unthinkable does happen and your student's identity is stolen, you may not have any recourse to recover any stolen money or fraudulent charges made on bank or credit cards. Having identity theft insurance may help your student recover some of those lost funds as well as help cover the cost of repairing their credit.
Final Thoughts
Sending your child off to school can be an exciting and stressful time. Finding the right insurance for them is one thing you can check off of their list of school needs. Contact Freeway Insurance to find the best rates and coverage for all your child's college insurance needs.
Ready to Get a Quick Quote?