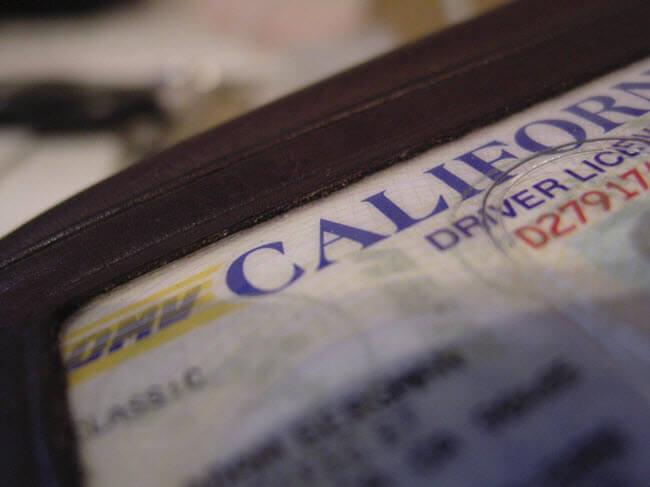 Thanks to Assembly Bill 60, also known as AB 60, on January 1, 2015, California residents who do not have proof of legal U.S. immigration status may now be eligible to apply for a California Driver's License and buy auto insurance.
The new driver's license will provide peace of mind to undocumented immigrants and their families.  The new licenses:
•    Provide proof that they are complying with driving laws.
•    Cut down on abuse by making it harder for towns and cities to confiscate vehicles in the case of a routine traffic stop or an accident, so they can keep their car.
What applicants need to do:
•    Make an appointment with the California Department of Motor Vehicles
•    Pass written, vision and driving tests
•    Provide a valid and current form of identification
•    Provide proof of California residence (such as property titles, lease or rental agreements or utility bills)
In other states with similar new laws, like Nevada, the exam failure rate approached 90 per cent, leaving hopeful applicants high and dry. An obvious lack of preparation played a large part in Nevada's poor results. That's why Freeway Insurance, an active member of the Hispanic community, has stepped in to help California residents.
The Company has developed an ongoing series of study workshops to assist unlicensed California residents in preparing them to help pass the required tests to obtain their drivers' licenses.
The workshops will be in Spanish and are FREE to everyone.
In addition, Freeway will help applicants:
Prepare for exams
Gather all the required documents
Fill out all required forms
Schedule their DMV appointment
Here is a list of scheduled workshops starting from 9am PST to 12pm PST
Norwalk – December 14th & 28th 2014
12431 Norwalk Blvd., Suite F
Norwalk, CA 90650
Downey – December 21st 2014 & January 11th 2014
12142 Lakewood Blvd.
Downey, CA 90242
Long Beach – December 21st 2014 & January 11th 2014
3391 Long Beach Blvd
Long Beach, CA 90802
Santa Ana – December 28th 2014
1631 E. 17th St, Suite A
Santa Ana, CA 92705
San Fernando – January 4th 2014
1201 Truman St #G
San Fernando, CA 91340
Commerce – January 4th 2014
2442 S Atlantic Blvd
Commerce, CA 90040
Take advantage of the opportunity to learn what you need to know to get your driver's license — it will make the roads safer for all of us.
Are you ready for your test?  Do you plan to attend a workshop? Feel free to share your thoughts in the comments section below or contact 877.620.3799.
Ready to Get a Quick Quote?