Although Joplin, MO is home to only 51,762 residents, it is within a metropolitan area that is the 5th largest in the state. The town rests on the outer edge of the beautiful Ozark Mountains and is close to the borders of Kansas, Arkansas and Oklahoma.
With waterfalls, rivers and beautiful wooded paths, Joplin is known for its amazing outdoor activities. Since historic Route 66 passes through Joplin, there are plenty of travelers from all over the world driving through the city. Bonnie and Clyde also passed through Joplin, and you can see the apartment where the Barrow Gang holed up for awhile.
Quick facts
The annual average cost of full coverage car insurance in Joplin is $1,704.
There were 14 fatal crashes in Joplin in 2020.
It is the 12th largest city in the State of Missouri
How Much is Car Insurance in Joplin?
On average, full coverage car insurance costs $1,704 annually in Joplin. That works out to roughly $142 per month for insurance premiums. This rate puts the cost of car insurance in Joplin slightly above national averages of $1,674 and the state average of $1,661.
It is important to remember that an average is only an indicator of what your monthly premium might be depending on your unique circumstances. Depending on a range of factors, you could pay more or less than the average for the city. Determining the exact cost of your Missouri car insurance will depend on things like your age, driving history, and more.
| City | Average Annual Premium For Full Coverage |
| --- | --- |
| Joplin | $1,704 |
| Kansas City | $2,160 |
| Springfield | $1,692 |
| Columbia | $1,680 |
Some of the most common factors that could impact your insurance rates include the zip code you live in, the number of accidents you have had, and your age. Each of these factors could raise or lower your insurance bill each month.
Cost is important, but the coverage your insurance provides is crucial. If you are involved in an accident, the right level of insurance coverage could cover the cost of repairs while protecting you from claims brought by the other drivers.
Joplin Affordable Car Insurance Rates by Zip Code
Understanding the average rates in your zip code could prepare you for the actual cost of car insurance.
| Zip Code | Average Montly Car Insurance Rate for Full Coverage |
| --- | --- |
| 64801 | $112 |
| 64802 | $112 |
| 64804 | $92 |
Joplin Low Cost Car Insurance Rates by Age
There are trends for the cost of car insurance based on the aged of the insured driver. Teenagers tend to pay far more than anyone else for coverage, followed by drivers over 70.
No matter your age, developing a strong driving record free of tickets or accidents is the best way to keep costs down.
| Age | Average Monthly Car Insurance Rate for Full Coverage |
| --- | --- |
| 18 | $489 |
| 20s | $297 |
| 30s | $142 |
| 40s | $136 |
| 50s | $128 |
| 60s | $121 |
| 70s | $131 |
Driving Conditions in Joplin
How Many Fatal Car Accidents Happen in Joplin?
In 2020, there were 14 fatalities in Joplin, Missouri, out of a total of 1,598 crashes. A total of 343 people were injured.
How Are the Road Infrastructure and Bridges in Joplin?
Like with any medium-sized city, infrastructure is an important issue for Joplin residents. Given its location along major highways, there is substantial traffic on the city's roads. To that end, voters recently approved a sales tax to address infrastructure issues.
Statewide, Missouri has received relatively low marks for infrastructure. In 2021, the state received a grade of C- for infrastructure. This low rating was based in part on more than 20% of the bridges in the state being in poor condition.
Get a Quote for Car Insurance in Missouri Today!
Minimum Car Insurance Requirements in Joplin
Missouri is considered an "at-fault" state. That means that when a driver causes an accident, they are responsible for any damage they cause. To ensure that drivers are financially responsible for the accidents they cause, the state mandates that motorists carry a minimum level of liability insurance coverage.
In Missouri, the minimum level of coverage includes:
$25,000 for bodily injuries per person
$50,000 for bodily injuries per accident
$25,000 for property damage per accident
These are the limits required under the law, but many drivers could also be forced to pay for additional coverage by their lender. Many auto lenders require drivers to maintain full insurance coverage as part of the terms of the loan. This type of insurance covers your losses, as well as the damage you cause to other drivers.
Factors Allowed in Joplin Car Insurance Rates
Insurance companies can rely on different factors when setting your policy rates. Some factors in your life might increase your premiums while others might lower them. Some of those factors include:
Age
Marital status
Physical location
Zip code
Credit score
Type of vehicle
Driving record
Discounts for Car Insurance in Joplin
There are numerous discounts available to drivers in Joplin. Discounts remain one of the best ways to save money on car insurance. These include discounts for good drivers—available to anyone with a clean driving record. Other discounts include:
Good student

Paperless billing

Bundling discounts

Military discounts

Anti-theft discounts

Full premium payment up front
What are the Penalties for Driving Without Insurance in Joplin?
If you drive without insurance in Joplin, you risk facing several significant penalties. These penalties could include suspended driving privileges, fines, or even jail time. Additionally, you could be required to carry SR-22 insurance by the state.
Get a Joplin Cheap Car Insurance Quote Today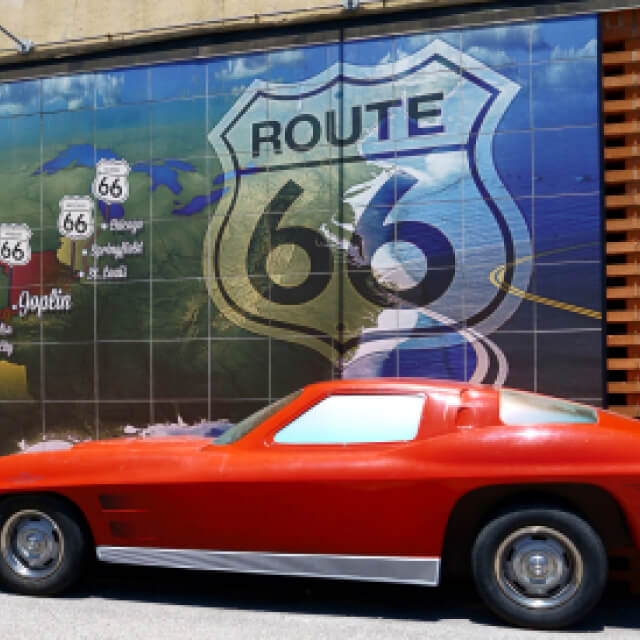 Liability insurance is important for anyone driving in Joplin. In addition to complying with state law, carrying insurance could help you avoid getting stuck with the cost of an expensive accident.
The good news is that Freeway Insurance is here to help. To find cheap car insurance in Joplin, get started with a quote online or visit us at an office near you. Or call us at (800) 777-5620 for a quote.