Located in northern California, the college town of Chico is a sprawling area with a little bit of everything for everyone. From Bidwell Mansion State Historic Park paying tribute to city founder John Bidwell to the Museum of Northern California Art, its historical attractions are only trumped by the California State University campus' lush grounds.
Keep reading to learn more about car insurance in Chico, California, including average costs by zip code/age groups in the area, state minimums, and ways you can save on your next bill.
Quick Facts
The average cost of full coverage car insurance in Chico is $145 per month.
In 2019, there were six reported fatal vehicle accidents in Chico.
How Much Does Car Insurance Cost in Chico, CA?
On average, full coverage car insurance in Chico costs $145 per month and the state minimum averages $42 per month. For perspective, larger cities in California such as Los Angeles and San Francisco have an average monthly rate for full coverage insurance of $274 and $203, respectively. Chico's average monthly rate is also lower than the national average ($161).
Drivers can opt for state required minimum or liability insurance or modify their policies to include higher or lower deductibles and coverage limits. Remember, the lower the deductible and the higher your coverage limits, the greater your peace of mind while driving.
Check out our breakdown below to learn the average monthly premiums paid in some of California's largest cities.
| City | Full Coverage Insurance | Liability Insurance Coverage |
| --- | --- | --- |
| Chico | $145 | $42 |
| Los Angeles | $274 | $80 |
| Sacramento | $215 | $64 |
| San Francisco | $203 | $56 |
| San Diego | $170 | $47 |
Chico Affordable Car Insurance Rates by Zip Code
In Chico, California, your zip code is a factor used to determine insurance rates. Some zip codes have a higher average number of accidents, reported thefts, acts of vandalism, and other crimes. These factors can cause premiums to rise upward over time.
Check out our breakdown below for the average monthly car insurance rate by zip code in Chico.
| Zip Code | Full Coverage Insurance | Liability Insurance Coverage |
| --- | --- | --- |
| 95926 | $141 | $41 |
| 95927 | $157 | $45 |
| 95928 | $145 | $42 |
| 95973 | $145 | $42 |
Chico Low-Cost Car Insurance Rates by Age
When calculating the cost of car insurance premiums, your age is a heavy deciding factor. Some age groups collectively have a busier claims record due to being inexperienced drivers. Not surprisingly, teenagers in Chico pay a much higher rate than older drivers, due to an overall riskier profile and more active claims history.
Check out our breakdown below for the average monthly car insurance rate by age in Chico.
| Age | Full Coverage Insurance | Liability Insurance Coverage |
| --- | --- | --- |
| 18 | $455 | $139 |
| 20 | $314 | $90 |
| 30 | $141 | $41 |
| 40 | $133 | $40 |
| 50 | $117 | $37 |
| 60 | $111 | $35 |
| 70 | $118 | $39 |
Unless otherwise specified, we use the following methodology to arrive at our average cost: male, age 30, lowest possible legal coverage allowed by state. Your rates will be determined by several factors, including your age, your gender and the amount of coverage you want to purchase.
Driving Conditions in Chico
How Many Fatal Accidents Happen in Chico?
In 2019, there were six reported fatal vehicle accidents in Chico. Of these, ten vehicles were involved, with one of the accidents involving a drunk person.
How Are the Road Infrastructure and Bridges in Chico?
Chico undergoes constant roads, infrastructure, and bridge projects. Its 2021 Annual Road Rehabilitation Project saw new safety and accessibility features added to some of its main thoroughfares. A Pavement Management Program led by its Public Works department also focuses on adding new bike lanes and updating old roadways.
To learn more about Chico's Capital Improvements Projects program, visit https://chico.ca.us/capital-projects
Get a Quote for Car Insurance in California Today!
Minimum Car Insurance Requirements in Chico
California is an at-fault state. This means drivers determined to be at fault for an accident are liable for all costs, out-of-pocket or through their insurance carrier.
Here are the state minimum liability requirements for California.
Bodily Injury Liability: $15,000 per person
Bodily Injury Liability: $30,000 per accident
Property Damage Liability: $5,000 per accident
To save money on car insurance, Chico drivers have many options. These include discounts for proactive safety measures, such as enrolling in defensive driving courses by an accredited school, driving an older make and model vehicle, or holding multiple policies with the same carrier.
Military personnel and seniors with accounts in good standing are eligible for discounts. Check for any discounts that may apply to you with your insurance agent.
Factors Allowed in Chico, California Car Insurance Rates
There are many factors used in determining Chico insurance rates. Some of the major ones include:
Age
Gender
Marital status
Education
Occupation
Zip code
Discounts for Car Insurance in Chico, CA
We highly recommend calling your insurance agent to see what discounts you may be eligible for every six months. There are many types of discounts, including but not limited to, the following:
Safe driving discount

Military discount

Multi-line discounts (bundling)

Paperless billing and autopay discounts
Remember, your best bet in maintaining affordable car insurance is to keep a safe driving record free of claims, moving violations, DUIs, and other infractions. Even a single claim could cause your monthly premiums to skyrocket by as much as 100%, flipping your monthly budget on its head in short order.
What Are the Penalties for Driving Without Insurance in Chico?
Chico, California drivers can expect the hammer to drop if caught driving without insurance.
A first conviction assesses fines anywhere from $100 to $250 plus penalty assessments. A second conviction sees considerably higher fines ($200 to $500). With one or more convictions, your vehicle may also be impounded.
Unlike most states, California assigns penalty assessments for each conviction. Depending on where you live, penalty assessments can range from $2 for every $10 in fees upwards of $10 for every $10 in fees. This means a $100 fine can result in $400+ in total out-of-pocket costs.
Remember, California's legally required coverage amounts are $15,000 of bodily injury liability coverage per person, $30,000 of bodily injury liability coverage per accident, and $5,000 of property damage liability coverage.
Get an Online Quote for Low-Cost Car Insurance in Chico Today!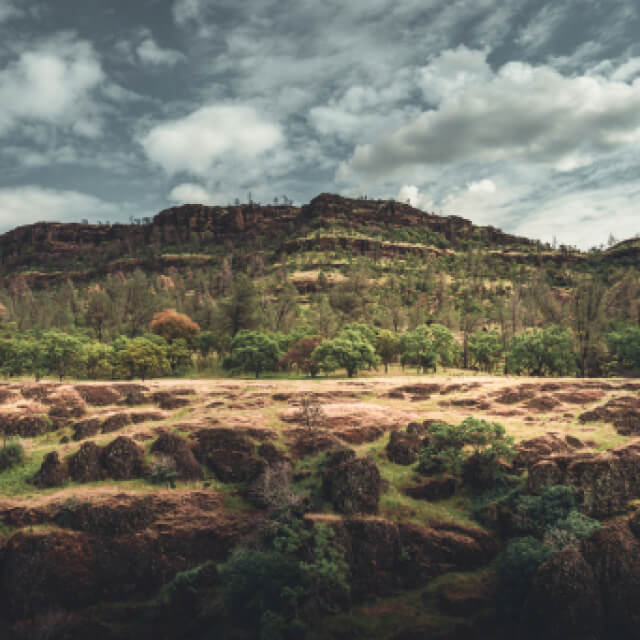 Protect yourself from risky drivers, out-of-pocket costs, reinstatement fees, and other penalties with affordable car insurance. Freeway Insurance is ready to help you find the right policy in Chico, CA.
To learn more, request a quick quote online, visit us at a Chico office near you, or call us today at (800) 777-5620 to speak with one of our friendly agents.
Select a Product or Service to request a quote
Ready to Get a Quick Quote?