Hoover is a big city in Alabama, and there are many places to see and visit. You'll need a reliable car and good car insurance. Keep reading to discover everything you need to know about car insurance in the city!
Quick Facts
In 2019, there were five traffic-related fatalities in Hoover
The average cost of car insurance in Hoover is $114.41 per month
How Much Is Car Insurance in Hoover?
So, how much can the average Hoover driver expect to pay for car insurance? On average, drivers in the city pay about $114.41 for car insurance. This is a bit less expensive than the national average of $135.06 but more expensive than the state average of $97.41.
Does that mean that Hoover car insurance prices are good compared to the rest of the state? To help you decide, we have a breakdown of different car insurance averages from other major Alabama cities.
| City | Average Monthly Rate |
| --- | --- |
| Hoover | $114.21 |
| Birmingham | $108.26 |
| Huntsville | $101.21 |
| Mobile | $113.82 |
| Montgomery | $108.56 |
| Tuscaloosa | $99.90 |
Hoover Car Insurance Rates by Zip Code
We have already reviewed how different cities within Alabama each have different average car insurance prices. Interestingly, zip codes within Hoover itself each have their own average prices. To get a better idea about insurance costs in Hoover, check out the breakdown of zip codes and average automobile insurance prices.
| Zip Code | Average Monthly Rate |
| --- | --- |
| 35216 | $103.55 |
| 35226 | $106.11 |
| 35242 | $122.40 |
| 35244 | $114.02 |
Hoover Car Insurance Rates by Age
While your location affects the cost of your car insurance, you can always move to a new zip code or new city in the future. But one thing you can't change is your age.
Your age affects how much you pay for car insurance. Below, we have info on the different car insurance averages in Hoover by age.
| Age | Average Monthly Car Insurance Rate |
| --- | --- |
| Teenagers | $366.41 |
| 20s | $147.16 |
| 30s | $114.16 |
| 40s | $110.00 |
| 50s | $102.08 |
| 60s | $103.50 |
| 70s | $119.91 |
Driving Conditions in Hoover
How Many Fatal Accidents Happen in Hoover?
In 2019, there were five traffic-related fatalities in Hoover. These deaths came as the result of five fatal accidents.
How Are the Road Infrastructure and Bridges in Hoover?
For the most part, road infrastructure and bridges are very stable in Hoover. The driving experience is typically pleasant. The only exception is when it rains!
In recent years, heavy rains have caused flooding via drainage pipes. While the city can fix the pipes owned by the local or state government, there is typically nothing they can do for drainage pipes on private property that are subject to flooding.
Get a Quote for Car Insurance in Alabama Today!
Minimum Car Insurance Requirements in Hoover
Here at Freeway Insurance, we always recommend getting more than the minimum level of insurance coverage required by the state. However, it is always important for you to know what that minimum insurance requirement is.
In Hoover, Alabama, you are required to get liability car insurance in the following amounts:
$25,000: Bodily injury coverage per person
$50,000: Bodily injury coverage per accident
$25,000: Property damage per accident
While those limits may seem high, damage from accidents can add up quickly. Make sure you have enough coverage whenever you get behind the wheel!
Factors Allowed in Hoover Car Insurance Rates
Above, we touched on some of the different factors that can affect how much you pay for car insurance. And these factors may vary slightly from state to state.
In Hoover, insurance carriers can use the following info to help set your premiums:
Age
Zipcode
Education & occupation
Marital status
Credit score
Gender
It never hurts to take control of factors such as your credit score as a way of eventually reducing your premium!
Discounts for Car Insurance in Hoover
No matter where you live or what you drive, you probably want to lower your monthly insurance premium. The best way to do this is to shop for quotes from a new insurance company. But the next best way is to ask your existing carrier for discounts!
Every insurance company is allowed to set discounts for certain things. In Hoover, it's not uncommon for carriers to offer insurance discounts for the following actions:
Safe driving

Completing a defensive driving course

Good student discount

Car safety feature discount

Anti-theft device discount
This is just a small list of common discounts. Be sure to contact your carrier to find out what all they offer!
What Are the Penalties for Driving Without Insurance in Hoover?
We know that you would never drive through Hoover, Alabama, without insurance. Still, you can't help but wonder what would happen if you did?
In Alabama, if you are caught driving without insurance, the first-time penalty involves:
Paying a fine of up to $500
Surrendering vehicle registration
Possibly going to jail for up to three months
For the second offense and beyond, the fine increases to $1,000 and $3,000 for subsequent offenses. Your car registration may be suspended for up to four months, you may lose your license for up to six months, and you may spend up to six months in jail.
Get a Hoover Car Insurance Quote Today!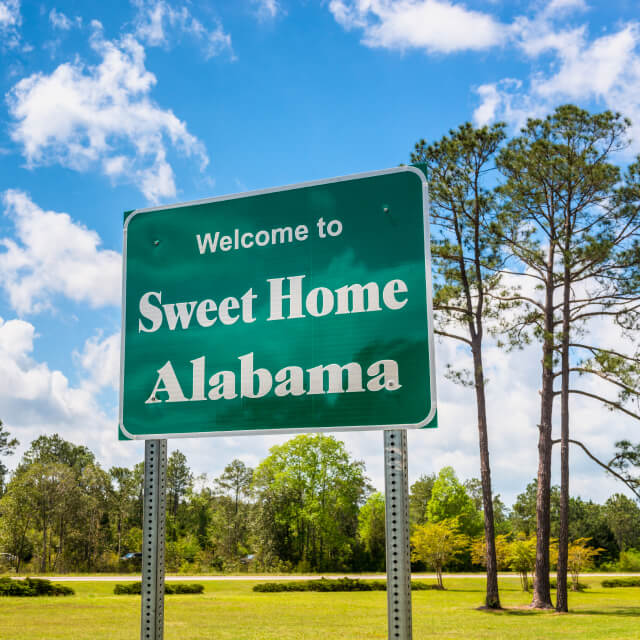 Hoover is certainly a one-of-a-kind town. And that means you need the right one-of-a-kind car insurance to drive around this town!
Here at Freeway Insurance, we connect you with the best car insurance rates for Alabama drivers. Get started with a quote online, or visit us at an office near you. You can also call us at (800) 777-5620 for a quote.