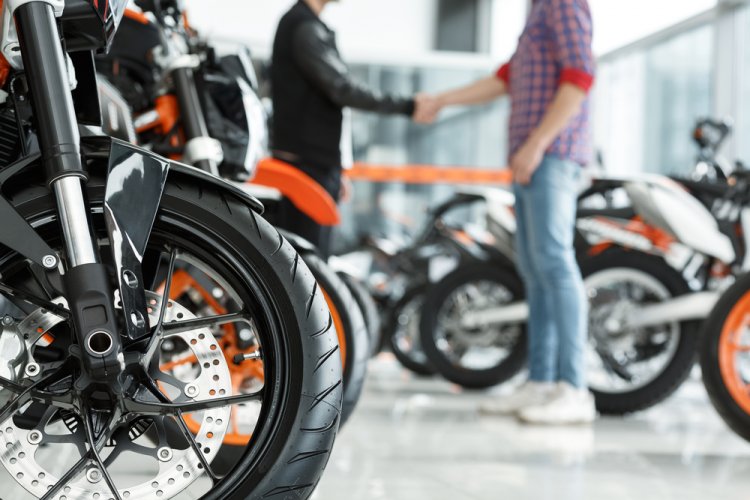 You want to buy a motorcycle, but getting a new one is out of your price range. That's caused you to wonder, "Is it OK to buy a used motorcycle?" There are some great used motorcycles out there, but you need to be careful before purchasing one. Let's go over what to consider before you buy a used motorcycle.
Check Modifications
Let's say you ask ten people, "What should I know before buying a motorcycle?" Probably at least half would say you need to find out if the bike has been modified. Modifications are cool, but you need to make sure they've been done correctly. Review the documentation related to the changes to ensure nothing is amiss. Also, make sure they are legal and don't interfere with motorcycle functions.
Start It Up
Start the bike up when it's cold to make sure it fires up. Make sure the warning lights illuminate when you turn the key. If they don't, the owner might have snipped the lights to prevent the warning system from alerting you that something's wrong.
Review the Maintenance Records
You need to review the maintenance records when you buy a used motorcycle. If the seller hasn't maintained the bike, it's a good idea to look elsewhere. You might not even get through a full season with a poorly maintained motorcycle.
What Is the Best Way to Buy a Used Motorcycle?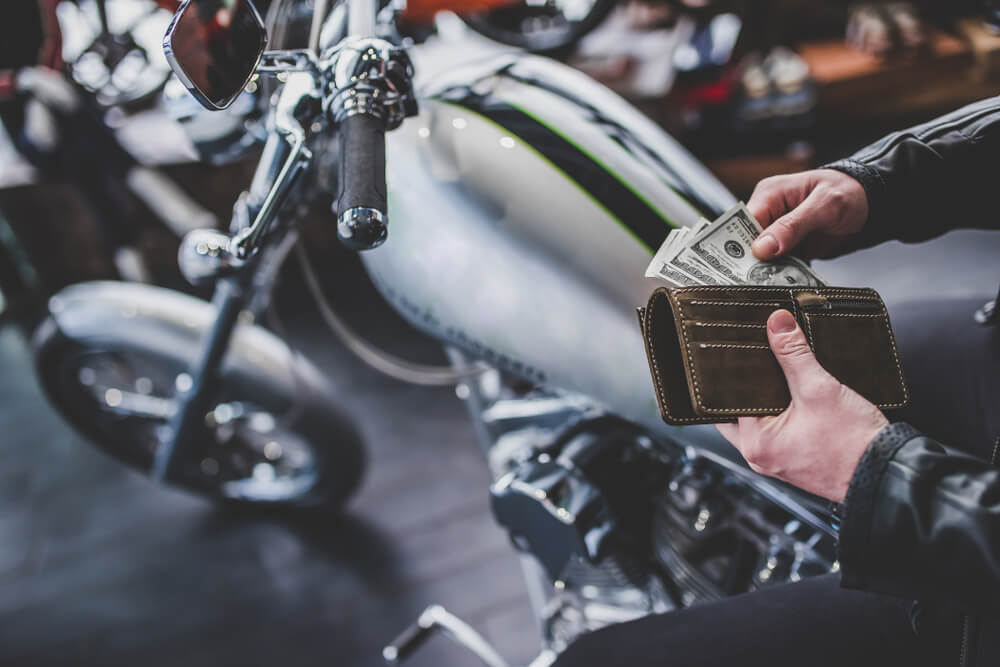 You can buy a used motorcycle from a private seller or dealership. Both have some benefits. If you buy from a private seller, you might get a better deal since private sellers don't have to worry about the overhead. They also tend to be more motivated and might even lower the price.
However, you will need to have cash in hand to make the deal. Most private sellers aren't going to finance the sale for you, so this could impact your budget. Also, be careful to avoid getting scammed. Get a VIN check to ensure the bike has a clean title.
If you go to a dealership, you might have to pay a bit more, but you're less likely to get scammed. You can finance the motorcycle through the dealership and might even get a warranty. Because of that, many people prefer buying a used motorcycle from a dealership.
Consider Going Out of State
You might want to buy a used motorcycle so you can save money. That's even easier to do if you're open to looking elsewhere. Ohio, Florida, Connecticut, and Minnesota are known for having affordable motorcycles. You can also find a deal in some parts of New York. If you're willing to travel, you can expect a great deal.
Don't Forget About Insurance
When you buy a used motorcycle, you also need to get insurance. A licensed insurance agent can help you choose the right policy for your needs. The policy you need depends on various factors, like taking out a loan or paying for the bike in cash. The agent will go over your situation and provide quotes so that you can compare prices.
Once you find the perfect motorcycle, Freeway can help you find the best insurance for your needs and budget. Start your free motorcycle insurance quote online, over the phone, or at one of our offices near you.
Ready to Get a Quick Quote?