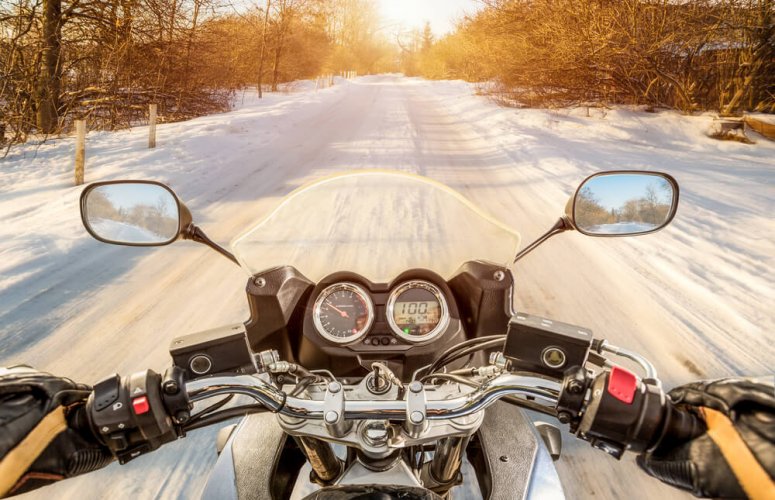 You love riding your motorcycle, and you understand the importance of protecting yourself with insurance. Still, you can't help but ask, "Do I need motorcycle insurance all year?" You don't ride your bike all year long, so you want to know if you can cancel it when it's not in use. Find out more about motorcycle insurance, including the answer to the question, "Can I cancel my motorcycle insurance in the winter?"
What States Require Motorcycle Insurance?
If you drive a motorcycle, you likely need insurance. Forty-nine of the country's 50 states require insurance. Florida is the one exception to the rule. However, it's still wise to have coverage if you live in Florida. If you fail to do so, you could end up having to cover property damage and medical expenses if you're in an accident.
How Much Is Bike Insurance Monthly?
Now that you know how important it is, you probably want to know the average insurance cost. The average price was $702 a year in 2020. That breaks down to $58.50 a month. Different variables go into the cost, though, so you could end up spending less on coverage. It's a good idea to get several quotes and compare the prices before choosing your policy.
Can I Cancel My Insurance in the Winter?
You might not ride your bike in the winter months, but you should still maintain your insurance coverage. Something might happen while in storage, and if you don't have coverage, you'll be on the hook for the expense. Also, if you cancel your policy in the winter, you might not even save any money. Some of the top insurance companies consider the regular riding season when pricing coverage. That means you might not even be paying for the winter months. If you cancel, you won't have coverage, but you might not get a refund.
You could also encounter an unseasonably warm day during the winter and feel the urge to ride your motorcycle. If you don't have motorcycle insurance, you can't do that. That will be a huge disappointment when you're ready to go for a ride.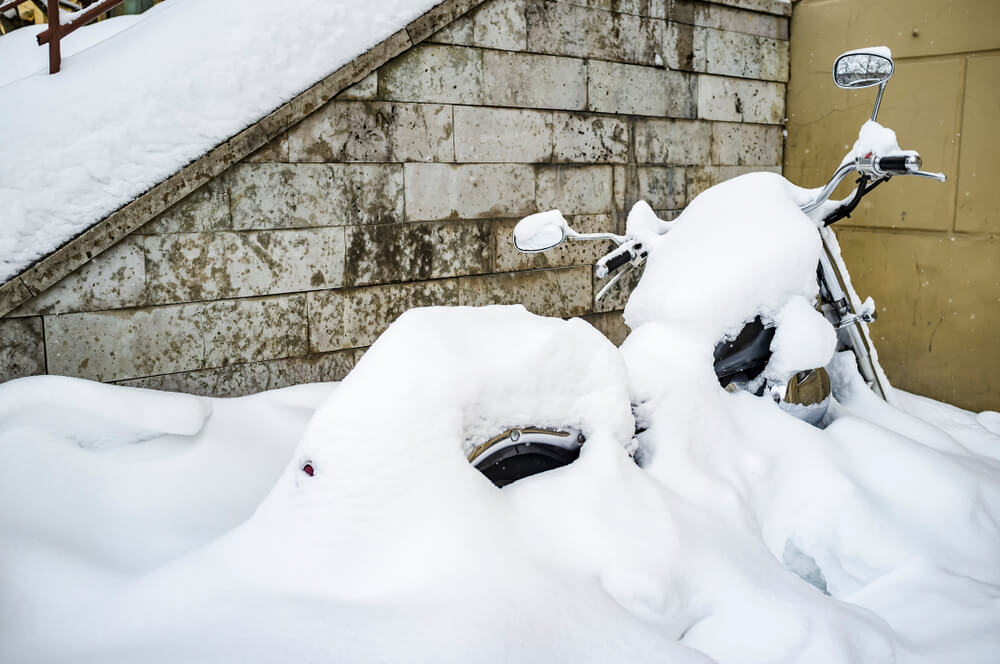 Just because you need to keep your coverage doesn't mean you can't save money in the winter months. Some insurance companies offer a lay-up policy. If you go this route, you'll keep your comprehensive coverage, so you'll be protected if your bike gets stolen or harmed while in storage. However, you won't be covered if you get in a collision, so you'll need to keep the bike in storage.
You can also save by increasing the deductible during winter. Having a higher deductible means you'll pay less each month. You'll still be protected if you decide to ride, though.
These are just two ways you can save on your coverage.
Get Help Finding Motorcycle Insurance
You might need to keep your motorcycle insurance year-round, but that doesn't mean you have to spend lots of money. You can get a good deal on insurance by comparing quotes. Speak to a licensed insurance agent to learn more about motorcycle coverage.
Look at different quotes and pick the policy that meets your needs. The insurance agent can also go over options to help you save money while your motorcycle is in storage over the winter.
One of the best ways to take care of your bike is having high-quality insurance. Freeway is open and ready to meet all of your insurance needs. Start your free motorcycle insurance quote online or give us a call today.
Ready to Get a Quick Quote?