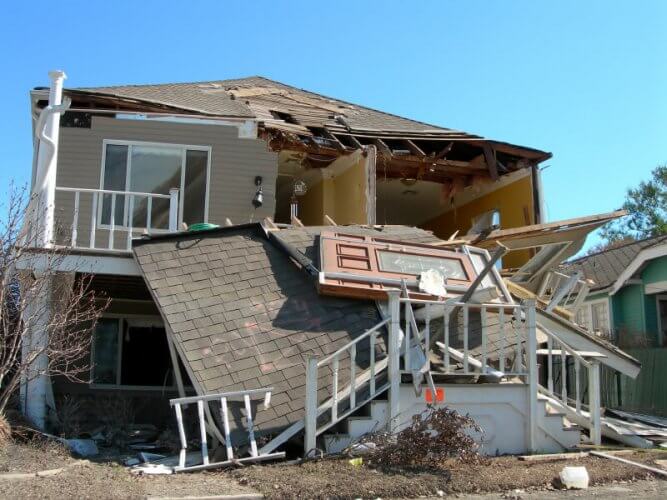 It's been sixteen months since Hurricane Sandy, the second-costliest hurricane in U.S. history, ravaged the eastern United States, but homeowners are still waiting to receive the payouts for their homeowner insurance claims.
As cities and towns near the Connecticut shoreline continue rebuilding efforts in the aftermath of Hurricane Sandy's assault, many homeowners are faced with fast-approaching deadlines to file unpaid insurance claim cases in court.
Although Connecticut law allows six years for lawsuits to be filed over broken contracts, Connecticut insurance law provides a shorter limitation period to settle homeowner claims' disputes. Until 2009, policyholders had one year to file a lawsuit against their insurance carrier following a disaster; after that time, it was extended to 18 months. However, in standard homeowner insurance policies, it is a common industry practice to include a time limitation on lawsuits.
The National Flood Insurance Program, which is administered by the Federal Emergency Management Agency, only allows for lawsuits to be filed within a year of a policyholder's loss.
Be aware:
Flooding is not covered by standard homeowner's insurance
Flood insurance is available through the National Flood Insurance Program
You can track current tropical storm activity here
Did you know, if you are renting a property and you live in a community that participates in the National Flood Insurance Program, you can get flood insurance to cover the contents of your home?
FEMA Hurricane Sandy Support:
Provided more than $1.4 billion in Individual Assistance to more than 182,000 survivors
$2.4 billion in low-interest disaster loans approved by the U.S. Small Business Administration
More than $7.9 billion in National Flood Insurance Program payments policy holders
Approved more than $3.2 billion to fund emergency work, debris removal, and repair and replacement of infrastructure
Connecticut law requires that disputes over the amount of loss in standard homeowners' policies go through an outside neutral process called appraisal, which is less expensive than going to court.
How the appraisal process works:
Policyholders and the insurance company obtain an appraiser
Both parties pay for their own appraiser
A neutral umpire, paid by both sides, makes a final determination on the claim's value
Summer/Fall: Atlantic Hurricane Season – June 1 to November 30
The 2014 Atlantic Hurricane season officially arrives June 1. Tropical Storm Risk, a public group consisting of experts on insurance, risk management, and seasonal climate forecasting at University College London, has predicted a slightly above-average hurricane season. Natural disasters like Sandy are a wake-up call for those living in hurricane-prone areas to have proper insurance coverage in place.
What's the Risk in Connecticut?
Connecticut has $479.9 billion worth of property insured on its coastline, 6th highest of 18 Atlantic states
The value of Connecticut insured coastal property is 64 percent of all insured property in the state, 2nd only to Florida
Steps to take now before the Atlantic hurricane season:
Understand what's covered by your policy
Decide if you need flood insurance
Create a home inventory
Put together an emergency kit
Create a family evacuation plan
Remember, don't count on your homeowner insurance to cover flood damage. To find resources to help you prepare and safeguard your property, visit the Connecticut Insurance Department.
Do you live in a flood zone area?  Feel free to share your thoughts in the comments section below.
Ready to Get a Quick Quote?