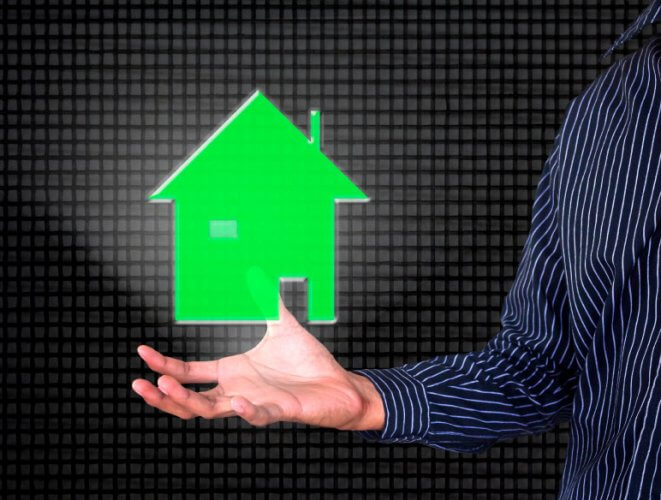 It's no secret that California is suffering through a severe drought. And the lack of rainfall has created intense fire risks in some areas. As a result, nervous insurers are keeping a close eye on those risks and homeowners insurance rates are spiking across the state.
In the past, curb appeal, crime rate and quality schools were the most important factors buyers considered when searching for a home. But now, with yellowing lawns, dying plants and shrubs, a new investigation has found that other factors have popped into the equation, influenced by the drought and longer, more destructive fire seasons.
Homeowners insurance, once a less significant part of the household budget, has now moved to the forefront of monthly bills for some people. For example, residents in some communities have reported their rates almost tripling while insurance companies are canceling other policies altogether, leaving homeowners unprotected.
According to William Cunningham, a homeowner residing in a small heavily-wooded subdivision in Placer County named Alpine Meadows, his homeowners insurance nearly tripled since 2013. Cunningham's annual premium shot up from $735 in 2013 to over $1,600 last year.
This year Liberty Mutual said it wouldn't be renewing his policy. Cunningham had to find another insurer and now pays $1,900 dollars a year to Lloyds of London, a company known for high premiums and an exclusive client list. But, at least, he's insured.
However, this isn't just happening to Cunningham, and it's not just that part of the state. As reported by the California Department of Insurance, people in fire-prone areas across the state are seeing higher premiums. Drought conditions have historically raised the risk of fire and, in turn, forced up homeowners insurance premiums.
A spokesperson for the CDI explained that the wildfire season used to only be three months out of the year. Because of the drought, it's now a 365 day, year round concern. In fact, this past February a big fire destroyed 40 homes.
While risk remains a major factor, something new called "catastrophe modeling", a computer generated map that shows insurance companies where disasters, such as wildfires and hurricanes are most likely to occur as well as the damage in dollars that each event could cause, is becoming a popular tool. The technology has the ability to analyze risks in specifically targeted neighborhoods, which can mean people in surrounding neighborhoods may no longer be paying for the risks of others.
But, that still doesn't sit well with some Alpine Meadows subdivision homeowners who claimed there hadn't been a major fire there in decades and that there were two fire stations just five minutes away. For them, it doesn't explain away the question of whether the higher rates were based more on profits than on true risks.
The Association of California Insurance Companies was more encouraging, pointing out that many of its members will lower premiums or stop non-renewals if people just took a few steps to better fireproof their properties. This includes, clearing defensible spaces around structures, cutting back trees and brush at least 30 feet from all buildings to create a buffer zone between flames and homes.
In addition, the ACIC went on to say that replacing old windows with newer ones that are tempered will lower fire risk as well as adding covers to rain gutters and replacing aging roofs with newer fire resistant materials. They also said that if your insurance company sends a non-renewal notice, to call them right away. Ask the company if it will keep your policy in effect if you take some of these risk reducing measures.
Of course, not all insurance companies will lower rates if customers make these improvements. That's why – you should shop around.
No matter where you live, you need to protect your home. Start by making sure you're getting the best homeowners insurance rates. Why not get a free homeowners insurance quote today?
Do you think what homeowners in fire areas are paying is fair? Feel free to share your thoughts in the comments section below.
Ready to Get a Quick Quote?