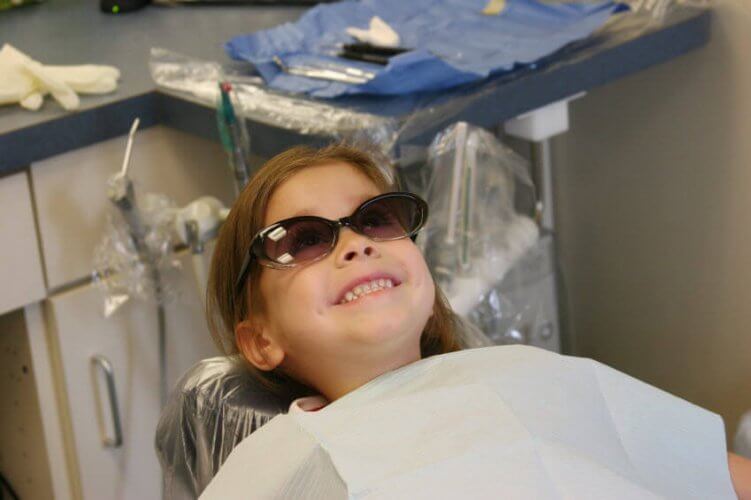 Under the Affordable Care Act (ACA), or Obamacare, all health plans sold to individuals and small businesses must cover 10 categories of services known as "essential health benefits" (EHB). After January 1, 2014, all individual and small group market plans – both inside and outside the exchange – must be certified as "qualified health plans" (QHPs) except for stand-alone dental plans. One part of the ACA is intended to improve dental coverage for children; dental coverage is required for children but not adults. The American Dental Association estimates that through health insurance exchanges alone, an estimated 8.7 million children will gain dental benefits by 2018.
According to the Department of Health and Human Services, the maximum age for pediatric dental coverage is under age 19. However, states are allowed to "extend pediatric dental coverage beyond the 19-year age baseline."
Health Insurance Marketplace Dental Coverage Facts:
Dental coverage for children is an essential health benefit.

If you're getting coverage for someone 18 or younger, dental coverage must be available as part of a health plan or as a stand-alone plan.

EHB-covered plans sold within the exchanges may omit pediatric dental benefits if those benefits are offered by a stand-alone plan.
Get dental coverage in two ways:

Health plans that include dental coverage as part of a health plan
Separate, stand-alone dental plan

Pediatric dental care includes preventive oral health assessments for young children as well as regular dental care through age 18
Plans continuously in effect as of or prior to March 23, 2010, are considered grandfathered and exempt from the ACA.

If you and your family are still covered under such a plan, then the pediatric services requirement will not apply and you must purchase a separate dental plan for your children.

The network of dentists available to your kids will depend on your health insurer.

With a HMO, your child must stay in network to obtain covered dental services,
With a PPO, your child can visit out-of-network dentists, but you pay higher out-of-pocket costs.

In California, only about one in 10 dentists participates in an HMO.
Covered California will be offering optional, stand-alone dental plans for adults and families next year, though they won't be available when open enrollment begins on Nov. 15.
For both embedded dental coverage and the optional, stand-alone plans, there is no annual benefit limit on kids' dental care.
In the embedded coverage, anything you pay for it counts toward the plan's annual out-of-pocket maximum (capped at $12,500 for family policies in 2015).
Although children can stay on their parents' health plans up to age 26, their embedded pediatric dental coverage will only last up to age 19.
In the stand-alone plans, out-of-pocket maximum will be only $350 per child, with a maximum of $700 for two or more kids.
Note: You can buy a dental plan through the federal Marketplace only when you enroll in a health plan. Some states that run their own Marketplaces allow you to buy a dental plan without also buying a health plan.
Remember, under Obamacare, failure to carry dental coverage for children under age 19 will result in a fine.
Keep healthy and stay healthy. Freeway Insurance can provide you a quality health insurance plan that will keep you smiling. Get a free quote online today.
Ready to Get a Quick Quote?