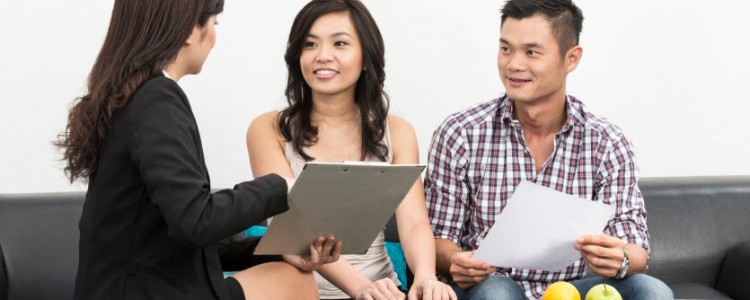 When it comes to your car insurance agent, is he a friend or a foe? In other words, aside from sending you a Christmas card every year, does he watch out for you? Does he make sure you're taking full advantage of all the discounts and benefits available to you from being insured by the company he represents? If the answer is no, he may be a foe. He could be just looking out for himself and not for you.
If you're not sure, then it may be time to go over your policy with your agent. The only way you'll know if he's a friend, and you're actually getting the lowest rates possible, is to ask questions. Don't simply assume you are…check. Yes, he's a busy guy and you don't want to bother him, but, the fact is, if you don't ask, you won't know. And, the idea of saving money should be a motivator.
So, don't be shy, bother him. You're paying his company for car insurance coverage and his job is to serve you the best way he can. Give him the opportunity to prove to you he's a friend. Don't be afraid to ask him tough questions. For example, let him know that you're driving less, now that you're working closer to home. Ask him if it will save you a few bucks on your policy. Shorter commutes can usually mean lower rates. Your agent won't know about your new job if you don't tell him.
We live in an impersonal world. Texts, emails, and automated voice prompts have virtually eliminated the personal side of communication. That's why it's important to keep the lines of communication open between your insurance agent and you. Drop by his office or just pick the phone and go over your policy with him when it's convenient for both of you. If he's interested in your business as a policyholder, he'll make time for you. Simply prepare your questions ahead of time so you'll know exactly what to ask and won't waste his time trying to remember everything on your list.
It's really not that complicated. If you're driving an older car and it may not be worth a great deal, find out how much you can save if you raise the deductible or switch to only what the law in your state requires. The drawback to a higher deductible is, if you're keeping the car for sentimental reasons or it's the only car you can afford for the time being, you'll have to pay more out of pocket should you have an accident and file a claim. You should give careful thought to raising your deductible or lowering your coverage requirements before deciding. An accident could mean the complete loss of your car if you don't have the immediate funds available to fix it. A lot also depends on your past driving record. Previous accidents and tickets for moving violations, especially speeding, will help you decide the direction in which you should go. Although the ultimate decision is up to you, ask your insurance agent for his advice.
Likewise, if you're planning on buying a new car, talk to your agent first if you aren't quite sure which one to choose. His information could aid you in picking the one that might cost you the least in regards to insurance. Bottom line is, by taking advantage of the various discounts for which you may qualify, such as the "good grades" (for college students), multi-car, safe driver, distinguished driver (for older drivers with clean driving records), or simply combining your renters or homeowners policy with the same company as your car insurance, you'll save money. The more you share and communicate with your agent, the more he'll know you're expecting him to watch out for you, and the better chance you'll have to make him a friend…and, not a foe. And, check that you're getting the best rate for your car insurance. Why not get a free car insurance quote today?
Is your car insurance agent a friend or a foe? Feel free to share your thoughts in the comments section below.
Ready to Get a Quick Quote?