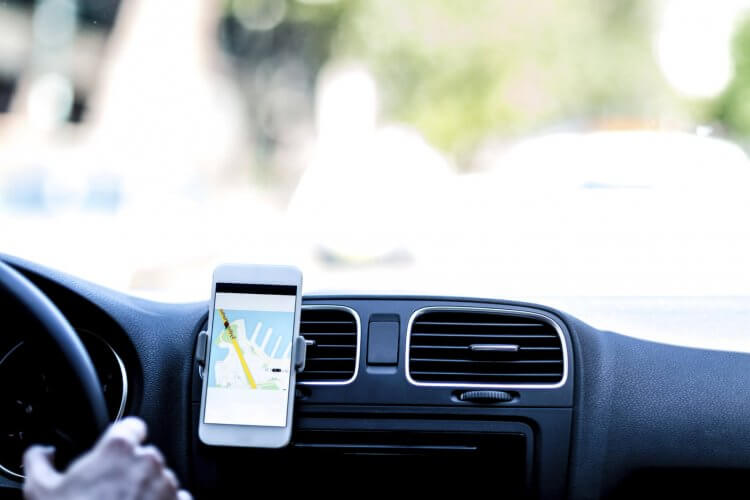 What do you get when you combine the San Francisco-based ride-sharing service Lyft and 108-year-old automaker GM? Why, you get a "Maven", of course. What on earth is a Maven, you ask? It's the new company brand formed to run GM's car-sharing venture in conjunction with Lyft.
The plan is for GM and Lyft to work together to develop a fleet of autonomous vehicles that can be summoned using Lyft's current mobile app. Having already invested $500 million in Lyft as part of a $1 billion round of fund-raising, GM has placed itself in position to increase its giant footprint even further by getting more people behind the wheel of its Chevrolets, Buicks, Cadillacs, and GMCs.
With access to Lyft's three-year-old software, which matches riders with drivers and automates payments, GM hopes to leap ahead of competitors Daimler AG and Ford Motor Co., both of whom are reportedly developing their own ride-sharing services.
The partnership with GM stands to equally benefit Lyft by giving the company an advantage over its powerful rival, Uber. Under the partnership, a network of U.S. hubs would be opened, allowing Lyft drivers to rent GM vehicles, while expanding Lyft's business by also giving individuals who don't own cars the opportunity to drive and earn money through the ride-sharing company.
According to Lyft Co-Founder and President John Zimmer and GM President Dan Ammann, the two companies began serious discussions approximately three months ago. Both envision traditional car ownership to change dramatically in the future as well as exchanging similar ideas on ride-sharing possibilities, with Ammann adding that they see significant opportunity as that change occurs.
While there are no immediate plans to incorporate Lyft into Maven, Ammann and GM view it as a potentially viable way to place the automaker's 200-mile, self-driving Chevrolet Bolt electric cars on roads within limited geographic areas.
GM has been quietly testing the waters with Maven, which already lays claim to 21 parking spaces and various new GM vehicles operating in an assigned area in the vicinity of the University of Michigan campus in Ann Arbor. In addition to servicing some of the university's dormitory lots, the company is also working on the expansion of a residential car-sharing project in major cities like New York and Chicago, linking more apartment buildings to potential customers.
Meanwhile, the intent of the Ann Arbor project is to rent GM cars to people at a rate of $6 per hour, using a smart-phone app that connects directly to the vehicles' OnStar system. The app will not only allow customers to sign up and reserve the cars, but will also grant them access to the cars by remotely unlocking the doors.
Despite taking a slight lead on the competition, GM and Lyft can't rest on their laurels, with Ford, Uber, Google, Apple and several others working on their own self-driving fleet of ride-sharing vehicles.
You also don't want to be complacent when it comes to car insurance. After all, how will you know you're getting the best auto insurance rates available unless you compare and receive a free auto insurance quote comparison today!
Ready to Get a Quick Quote?