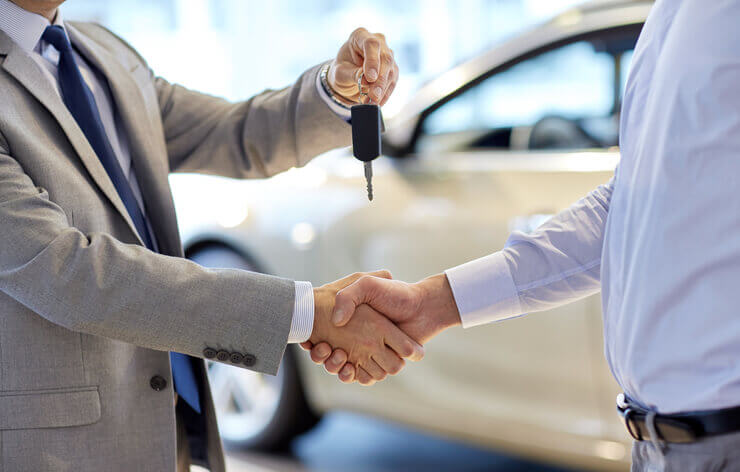 Renting a car from a reliable and national rental car provider is often recommended as a way to get a well-maintained vehicle that can handle the rigors of a long road trip. However, even rental cars break down and leave you stuck in an unfamiliar place on the side of the road.
Who's responsible for retrieving the car and who will pay for the necessary repairs or for a new rental vehicle? Depending on your rental company, roadside assistance plan, rental insurance choices, and comprehensive auto insurance coverage, the answers may surprise you.
Standard Rental Car Responsibilities
When it comes to renting a car, it's essential to understand the responsibilities that come with it. Knowing your rights and obligations, as well as the role of rental companies, can make your rental experience smooth and stress-free.
Your Rights and Responsibilities
As a renter, you have the right to a safe and properly maintained vehicle. However, it's your responsibility to inspect the car before driving off the lot, so you're not held accountable for pre-existing problems.
Here are some considerations you can keep in mind when choosing your rental car:
Check the car. Inform the car-rental company about any existing damage or mechanical issues, such as flat tires, dents or scratches and take pictures before leaving the parking lot.
Make sure the car works properly. Test the features of the vehicle and make sure they work properly.
Read your rental agreement closely. Review your car rental agreement to see if it includes roadside assistance, and how they keep you protected in case of emergency, mechanical breakdowns, car accidents, or if they offer towing services.
Obligations of Rental Car Companies
Rental car companies are obligated to provide you with a reliable and clean vehicle. They should also offer clear terms and conditions regarding maintenance and breakdown assistance.
If you booked a car and arrived on time, but when you go to pick it up, they don't have the one you asked for, the company has to find you another car from its fleet. And if the only other car they have costs more, you don't have to pay the extra.
It's also their obligation to inform you about any additional fees and charges before signing the rental agreement. Some of these are related to extra features, young drivers, drop-offs, refueling, additional drivers, or when rented at the airport.
Financial Responsibility: Who Is Responsible If Rental Car Breaks Down?

This will depend on the agreement you signed, but in general, if the fault was caused by you then you are responsible for the damages caused, otherwise, the car rental agency will take responsibility by sending a replacement car.
Will Your Personal Car Insurance Cover a Rental Car Breakdown?
Your personal auto insurance may cover a rental car breakdown, but it varies by policy. Contact your insurance provider to discuss the specifics and any additional coverage you might need.
Role of Credit Card Companies in Rental Car Breakdowns
Certain credit card companies offer rental car protection as a cardholder benefit. Be sure to understand the terms and conditions, like whether the card covers mechanical breakdowns and the process for filing a claim.
Dealing with a Breakdown in a Rental Car
Nobody likes the idea of a breakdown, especially in a rental car! But don't worry, if you find yourself in this sticky situation, here are some recommendations.
What to Do When Your Rental Car Breaks Down

First things first, stay calm. Call the rental car company immediately and let them know about the situation. They will guide you on what to do next, whether it's arranging a tow truck or sending a replacement car. If it's safe, move the car to the side of the road to avoid any accidents. Make sure you document the situation – take pictures and notes – it might be helpful later.

Call the Rental Company

Start by notifying the legal owner of the vehicle, which is the rental car company. They are best equipped to dispatch a local tow company or send an assistance truck to provide a jump start. It's also part of almost every rental contract that you're obliged to notify the company as soon as it's safe to do so.

Call your rental company before calling any personal roadside assistance service or your auto insurance company. Even if you end up using other services, you should ask about being reimbursed by the rental company before choosing to use any service they're not responsible for sending. Drivers who paid for emergency roadside assistance as part of their rental package or who chose an optional rental insurance policy for specific emergencies should also wait for a response from the rental company, since they're providing these services.

Use Your Own Roadside Assistance
When you have a comprehensive emergency roadside assistance plan, the rental company may prefer to let you handle the tow to a nearby location where they can get you into a new car. If you're in a dangerous situation, such as having the car near a body of water or in danger of catching on fire, call emergency services before worrying about either the rental company or roadside assistance.

Using your own plan to tow a car without approval from the rental company definitely voids your chances at getting compensated for any related costs, and it may lead to extra fees from the company, depending on the contract.

Remember Your Credit Card Provider
Almost every roadside recovery plan includes automatic coverage for any cars you happen to rent or even borrow from family and friends. However, some plans may explicitly exclude rented vehicles and require you to carry insurance offered by the car company instead.

In these cases, check with your credit card company to see if they offer any extended roadside coverage. You'd be surprised by what's included for free when you have a card from a major lender.

Watch Out for Charges
So why bother to pay for those optional rental insurance services offered by the rental car company when you already have car insurance and roadside assistance? It's possible for the contract to stipulate that any mechanical failures occurring during your rental are charged to the credit card you provided when picking up the card.

This can result in hundreds or even thousands of dollars of unexpected fees. Check your contracts thoroughly and consider purchasing extra insurance to protect yourself from the costs.
Recommended Coverage and Warranties When Renting a Car
Let's talk about being proactive. When you rent a car, having the right coverage and warranties provided by the rental company can save you a lot of hassle in case of a breakdown.
Collision Damage Waiver (CDW)
CDW, or car rental insurance, covers the cost of the rental car's damage in case of an accident. It also may provide coverage in cases of theft or vandalism. It's not mandatory, but having it gives you peace of mind. Think of it as extra protection for your adventure on the road.
Supplemental Liability Protection (SLP)
SLP protects you against unexpected costs if you're involved in an accident. It covers third-party injuries and property damage. This is especially helpful if you're in a place with unfamiliar roads and traffic rules.
Other Types of Car Protection
Depending on your needs, there are other types of protection like Personal Accident Insurance (PAI) that covers medical expenses for you and your passengers. There's also Roadside Assistance, which can be a lifesaver if you get a flat tire or the battery dies.
Remember, having the right coverage and knowing what to do in case of a breakdown can turn a potentially stressful situation into a manageable one. Freeway Insurance can provide a free insurance quote for all kinds of temporary services that benefit the frequent traveler. Stop by one of our local offices or call us at (800) 777-5620. Paying too much for auto insurance? Switch to Freeway Insurance and save money.
Ready to Get a Quick Quote?