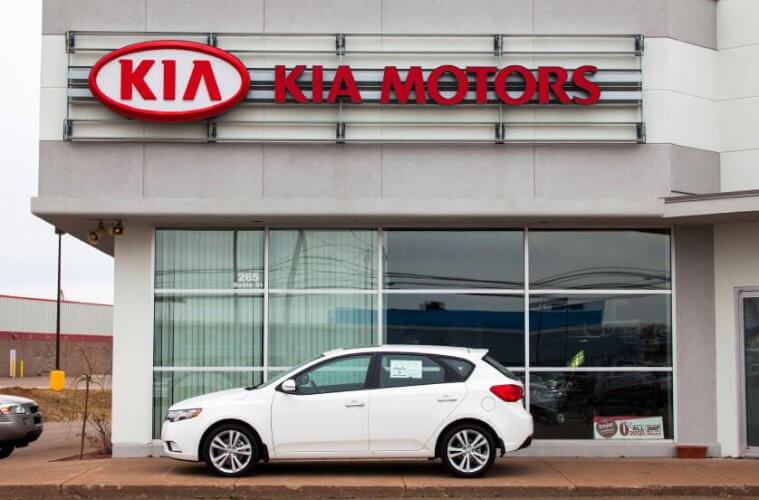 A 27-year-old Los Angeles man, who played one of the dancing hamsters in the Kia car commercials has been charged with disability fraud.
The California Department of Insurance says Leroy Barnes collected $51,000 in workers' compensation benefits from September 2010 to September 2011.
According to the California Department of Insurance press release, "while receiving disability benefits, Barnes starred in a Kia car commercial playing the role of a dancing hamster. He also performed in a rap group called The Rej3ctz, under the alias MoWii, assisted in recording the song Cat Daddy, and worked as a backup dancer for Madonna, Kelly Rowland, and Chris Brown under the name Hypnosis."
In June 2010, Barnes was struck by a piece of ceiling that fell on him during a sound check, while he was employed as a dancer for John Cossette Productions. Barnes told doctors he was unemployed during the time he was receiving workers' comp benefits. However, it was later discovered that he was actually working while receiving benefits and made at least one commercial for Kia, as one of their dancing hamsters.
Insurance Commissioner Dave Jones said, ""Fraudulently collecting disability benefits is not only illegal, it disrespects legitimately injured Californians who are unable to work."
Barnes is now facing up to five years in jail and $74,300 in restitution fees if he is convicted. He was arrested by the LAPD while conducting a traffic stop. (No, we don't know if he was driving a Kia.) He was charged with disability fraud and was released the next day from the L.A. County Valley Jail on $50,000 bail. He is due to appear in court on July 2nd, 2014.
Fraud investigator Ted Koerner, who has been investigating fraud cases for several years said that $10 billion is paid annually in the state of California on fraudulent claims. "Eighty percent of the money spent to treat people who are claiming work related injuries is going to pay for the people who never get any better," Koerner said. "Why don't (they) get any better? There is nothing wrong with them," he said.
The moral here? If you're going to try to pull a workers' compensation scam, it's probably best if you avoid doing any huge national commercials or game shows, even if you're disguised as a dancing rodent.
Ready to Get a Quick Quote?