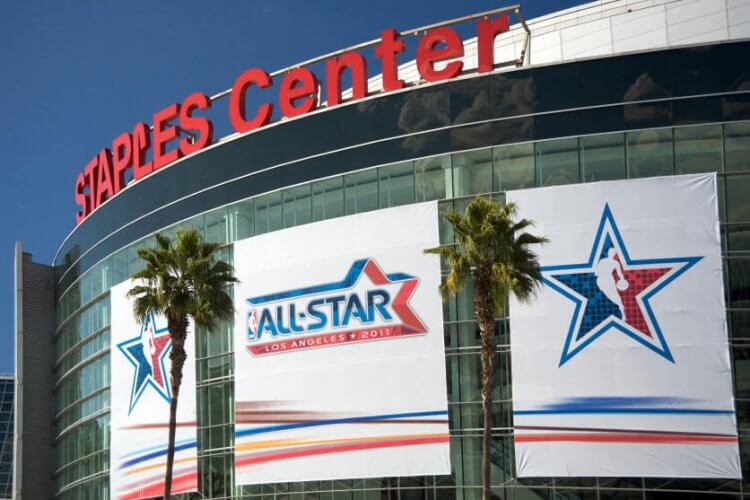 Corporate sponsors are quickly distancing themselves from the Los Angeles Clippers after recordings were released of the team's owner Donald Sterling's alleged racist remarks. Car Insurance company State Farm, one of the Clipper's biggest sponsors announced that they're "taking a pause" in their relationship with the Los Angeles Clippers. The company did add however, that their decision won't impact their "Born to Assist" ad campaign which features Clippers point guard Chris Paul, which promotes its agents as being willing to assist customers in finding decent car insurance rates.
Car Max, the first sponsor to cut ties with the team, called Sterling's alleged remarks "completely unacceptable." The Virginia-based company said, "While we have been a proud Clippers sponsor for nine years and support the team, fans and community, these statements necessitate that CarMax end its sponsorship."
But that's the list of corporate sponsors cutting ties with the Clippers doesn't end there. Virgin America, Chumash Casino Resorts, and Mercedes have permanently shut the door on them. Meanwhile, Kia Motor Sports, Lumber Liquidators, Sprint, Corona, Amtrak, Red Bull, P. Diddy's water brand company, AquaHydrate, and Yokohama Tires, all announced on Monday that they are taking a break in their relationship with the Los Angeles Clippers.
Kia, who currently has an advertising campaign built around Clippers All-Star Blake Griffin said in a statement, "The comments allegedly made by Clippers owner David Sterling, are offensive and reprehensible, and they are inconsistent with our views and values." The company however will continue their relationship with Blake Griffin and their decision will not have any impact on his current status as the company's pitchman.
Amtrak's relationship with the Clippers came to an end at the conclusion of the regular NBA season but they said in a statement that they would monitor the investigation as they plan for the 2014-2015 season.
On Tuesday, NBA Commissioner Adam Silver announced in a news conference that he is imposing a lifetime ban and a $2.5 million fine on Donald Sterling. Silver said that, "Mr. Sterling may not attend any NBA games or practices. He may not be present at any Clippers facility. He may not participate in any business or player personnel decisions involving the team. He will also be barred from attending NBA Board of Governors meetings or participating in any other league activity." The $2.5 million fine will be donated to anti-discrimination and tolerance efforts.
"Commissioner Silver showed great leadership in banning LA Clippers owner Donald Sterling for life," tweeted Magic Johnson. "Former and current NBA players are very happy and satisfied with Commissioner Silver's ruling."
What do you think of the ruling? Sound off in our comments section below.
Ready to Get a Quick Quote?