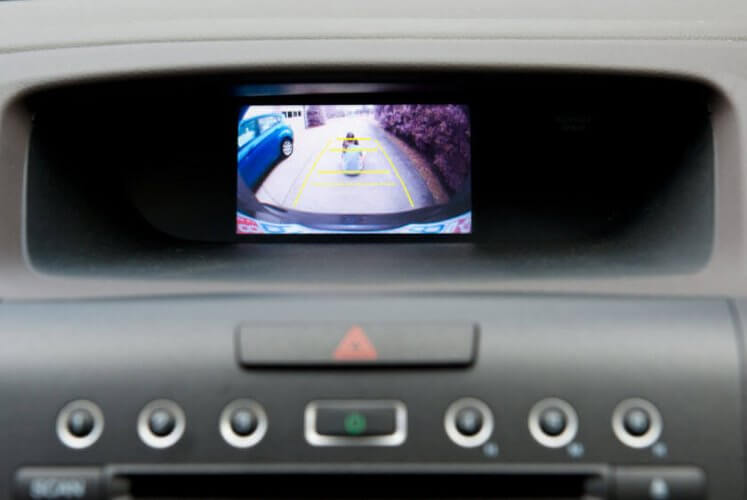 In December 2013, after six years of delays, the Obama administration is reviewing a revised rule that requires automakers to improve rear-view visibility with a backup camera on all new cars and light trucks. The U.S. Department of Transportation sent its proposed rear-visibility rules to the White House Office of Management and Budget to finalize the regulations. The administration plans to release the final rule by January 2015. Could this lower the cost of car insurance for vehicles equipped with backup cameras?
The proposal would "expand the required field of view for all passenger cars, pickup trucks, minivans, buses and low-speed vehicles with a gross vehicle weight rating of up to 10,000 pounds so that drivers can see directly behind the vehicle when the vehicle's transmission is in reverse."
The standards may also allow automakers to comply by making less costly changes – using additional mirrors, sensors, or other technology to expand the driver's field of view.
Back-over crashes involving all vehicles in the United States most affect two extremely at-risk groups – children and the elderly.
According to estimates from the National Highway Traffic Safety Administration, each year there are:
• An average of 292 fatalities (228 involve light vehicles weighing 10,000 pounds or less)
• 18,000 injuries
• Approximately 44 percent of fatalities involving light vehicles with children under five
• 33 percent of fatalities involving light vehicles with elderly people 70 years of age or older
Originally, the Cameron Gulbransen Kids Transportation Safety Act required all new cars to come with a backup camera by 2014, but delays moved implementation to 2015. The White House is under pressure from Consumer's Union, which, in September 2013, sued to force the Obama administration to enact the law as mandated.
Consumer Reports, which is associated with Consumers Union, states that many of the cars they test "have rearward visibility limited due to thick pillars, tall headrests, and high decks." These vehicles could vastly improve their safety zone with a backup camera.
Camera legislation has been a popular subject for several years, as the technology has become more common and less expensive. According to Edmunds.com:
• 23 percent of 2013 base models offer cameras as standard equipment
• 30 percent of 2013 base models offer cameras as optional equipment
Vehicles such as crossovers, minivans, and trucks are likely to have more limited rear visibility than cars — they have usually been the first vehicles to have the cameras installed. Honda is bucking that trend, and will become the first automaker to offer backup cameras as standard equipment on all of its models, with the release of its 2015 Honda Fit.
The projected cost to add backup cameras to new cars has been estimated between $58 and $203 per vehicle. The Department of Transportation has estimated that the rule it proposed back in 2010 would prevent 95 to 112 deaths and 7,072 to 8,374 injuries each year when it is implemented.
If you buy a vehicle equipped with a backup camera, be sure to get a new quote on your car insurance – you may get a safety discount.
Should the federal government mandate backup cameras in new cars? Feel free to share your thoughts in the comments section below.
Ready to Get a Quick Quote?