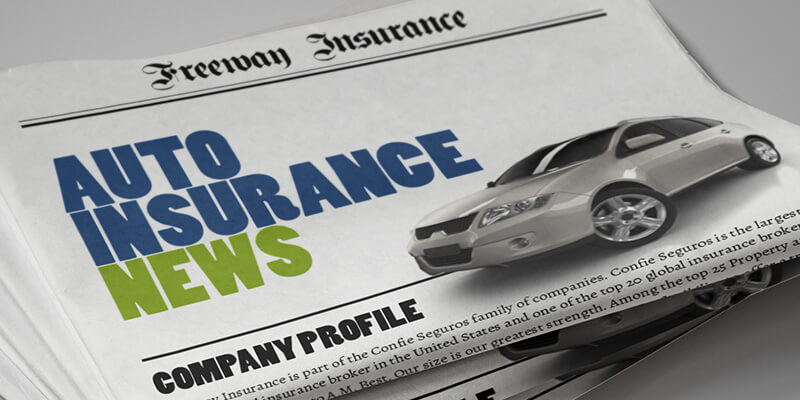 California Immigrant Drivers' License- Study Now, Pass the Test
Assembly Bill 60, also known as AB 60, the New Driver's License bill for California residents who do not have proof of legal U.S. immigration status, goes into effect on January 1, 2015. That gives those who want to get a legal driver's license just 7 months to study for the written test – which is why efforts are underway to prepare prospective drivers for the test. Those undocumented immigrants who are unlicensed and lack car insurance should prepare now to ensure they're ready to qualify for their driver's license.
Source: Freeway Insurance
Get the full story
Fed to Require Speed Limiters on Trucks
The Department of Transportation (DOT) is about to mandate the use of speed limiters – also known as Electronic Control Modules (ECM) – on certain trucks traveling U.S. highways. The department's March 2014 "Report of Significant Rulemaking" states that this new rule may become reality as soon as October of this year. This rule would apply to trucks weighing over 26,000 pounds and traveling on roads with a speed limit of at least 55 mph.
Source: Claims Journal
Get the full story
Wait in line at the DMV lately? State says it's making 'modernization' improvements
Another state Department of Motor Vehicles (DMV) office is now accepting appointments for learner's permit tests, according to Gov. Dannel P. Malloy. The step is part of an ongoing major computer upgrade at the DMV intended to enable businesses and customers to do more transactions online without going to a DMV office.
Source: Shelton Herald
Get the full story
Save time, money by visiting local DMVs
Oswego County Clerk Michael C. Backus is encouraging local residents to save time and money by using one of the three local Department of Motor Vehicles (DMV) offices for their motor vehicle transactions. Residents can renew their registrations at DMVs in Pulaski, Oswego and Fulton. Vehicle renewals can be mailed to the Oswego Motor Vehicle Office at 384 E. River Road, Oswego, 13126.
Backus notes that all motorcycle registrations expire April 30.
Source: The Valley News Online
Get the full story
D.C., Maryland and Virginia drivers find different licensing rules despite federal ID law
Protecting the nation from international terrorists is primarily a federal job. Testing and credentialing people to drive is a local task. During the past several weeks, D.C. residents have been learning that, under federal law, the two overlap. That's the reason they now need to collect a bunch of identity documents and bring them to the Department of Motor Vehicles whenever their driver's licenses expire.
Source: The Washington Post
Get the full story
Roadside assistance for cyclists
GRAND JUNCTION, Colo. Western Slope cyclists are pedaling a little easier after a well known car insurance provider offers to lend them a helping hand. AAA Colorado has extended roadside assistance to cyclists and their bicycles.
Source: KJCT8.com
Get the full story
Troopers move to new location
Source: TheTandD.com
The South Carolina Highway Patrol troopers in Troop 7's Orangeburg headquarters have new digs after moving out of their previous home where they'd spent the last 60 years. Formerly located at the junction of Charleston and Bowman highways on the east side of Orangeburg, troopers now call Middleton Street home.
Source:  TheTandD.com
Get the full story
Ready to Get a Quick Quote?