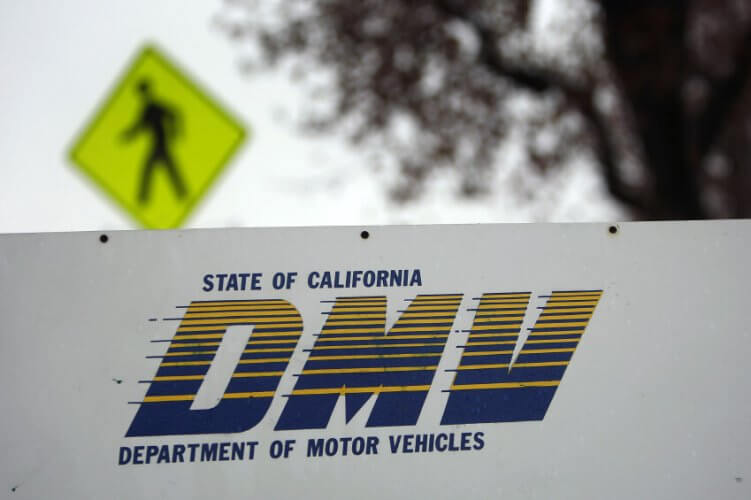 Due to a larger than anticipated demand by undocumented immigrants applying for driver's licenses, the California DMV is facing a backlog. However, the backlog isn't only the result of an overwhelming response, but stems from the number of applicants who can't provide adequate proof of identification, prompting a secondary review. Without proper proof, auto insurance requirements cannot be verified as being in the name of the applicant.
The 2013 law, dubbed AB60, allows undocumented immigrants to apply for driver's licenses and has inadvertently created an unexpected backlog of unresolved applications. Surprised by the demand, California Department of Motor Vehicles officials have found themselves in months-long wait times for those applying with no easy solution at hand.
Although a DMV spokesman stressed the state agency was not caught off guard, it's apparent they underestimated the onslaught. Six months into the new law, the Department of Motor Vehicles had received about 600,000 applications and issued about 330,000 driver's licenses. What did catch the DMV off guard was the number of applications requiring further review.
Aside from the main problem, other administrative snags continue to plague the driver's license process. And, applicants be advised – they can expect to find themselves under further review if they do not provide appropriate proof of identification.
For example, proper identification documents include a California license or identification card. Foreign documents that are accepted are: Mexican federal electoral cards; Mexican passports, issued in 2008 or later; and Mexican Consular cards that are 2006 and 2014 versions.
Applicants who don't have those documents are issued a "secondary review referral" notice, which requires customers to meet with the DMV Investigations Division to verify that person's identity. This is what has caused the wait time to exceed four months in some cases. Under secondary review to obtain a license, the process takes more time because DMV employees are forced to personally interview the applicant and review documentation that is not immediately electronically verifiable.
The goal is to make sure the license issued is unique to that person, since for undocumented drivers a valid license can mean peace of mind. Meanwhile, to others, who are already unhappy that California plans to dole out more than 1 million licenses to unauthorized immigrants over the next three years, it also means longer lines for them.
DMV officials point out that statewide average wait times for all customers with an appointment have fallen, as well as the average wait for walk-in customers. Yet, for the time being, frustration with the wait times may continue as, let's face it, no one enjoys spending time at the DMV – especially if you have to wait months for a driver's license.
One thing you definitely don't want to wait for is getting the required auto insurance coverage. Make sure you're getting the best auto insurance rates available. Why not get a free auto insurance quote comparison today?
Have you encountered a delay when doing business at your local DMV due to the backlog? Feel free to share your thoughts in the comments section below.
Ready to Get a Quick Quote?