Purchase Low-Cost Pet Insurance Online
Pet of the Month
Freeway Insurance, ZippyPaws and NASCAR fan favorite Daniel Suárez are partnering up to give you the purr-fect opportunity to showcase your adorable pet – and win prizes! Each month, we'll be selecting one special photo from that month's entries and the lucky winner will receive free merchandise, a spot on our website and a photo and mention on Daniel's social media feed.
Along with his love of racing, Daniel Suárez has a love for animals that stretches back to his youth. "I've always felt that animals are special," Daniel says. Besides rescuing many furry friends over the years, he believes pets should be part of the family.
Take a Look at Our Per"pet"ually Cute Recent Winners
Pet of the Month Rules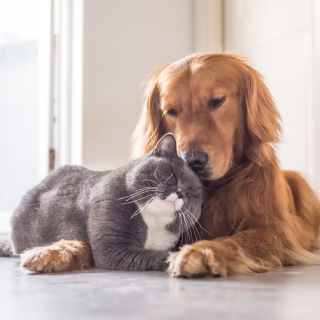 Before you em "bark" on your quest for pet fame and free bling, here are some Pet of the Month rules:
The sweepstakes will be held exclusively on Instagram.
How to submit your entry:

Follow @freewayinsurance and @zippypaws
Use the hashtag #FreewayPets

Winners will be selected at random from all submissions for that month. Each contest period will start on the first day of the month and end on the last day of the month. The winner will be selected the following business day.
Photos should be of the pet

only – no

people
All pets are acceptable (scaly, furry, 2-legged, horned, hoofed, etc.)
*While supplies last. View full details.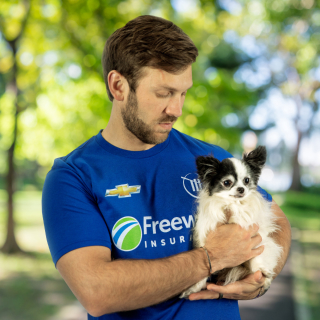 Don't Pur-get! Daniel is helping to promote his mission of celebrating animals of all kinds by inviting you to participate in the Pet of the Month Club. Chosen at random, winners receive:
A shout out from Daniel Suárez on Instagram
A spot on Freeway's website and social media
A Freeway mini die cast car and hero card
ZippyPaws merchandise
Make Sure Your Furry Family Members Are Protected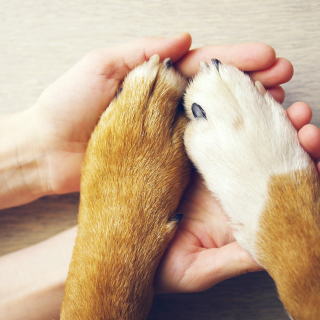 Our pets are members of our family. We want to protect them and keep them healthy. At Freeway Insurance, we want to help you get affordable pet insurance. Planning ahead for life's unexpected challenges is one way we can help you and your pet be prepared, health-wise and financially. Start your free quote by clicking on the link.
Ready to Get a Quick Quote?