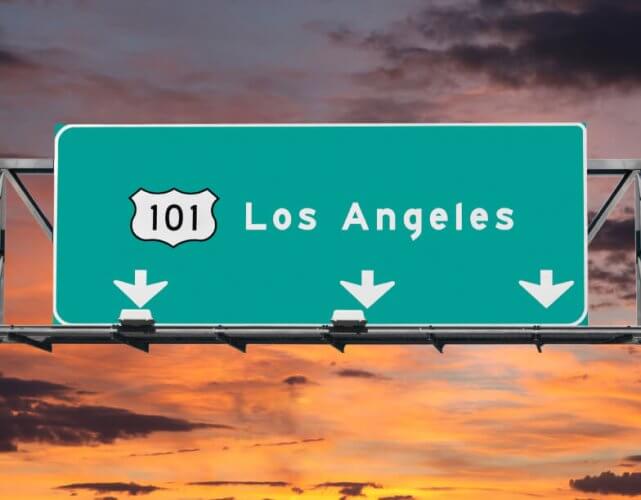 Los Angeles is an expansive city, comprised of a collection of many diverse neighborhoods with their own identity. The basic public transportation system is a sorely needed work-in-progress, and residents rely heavily on their vehicles to get around.
However, relief is on the way for commuters. New Metro rail extensions are ongoing, which will provide commuting alternatives and expand housing options for commuters  northeast and west of downtown. The new Metro Expo rail line, which opened in 2012 and currently connects Culver City to downtown, will extend to Santa Monica by 2016.
The Gold Line Foothill extension, which will run from Pasadena to Azusa, is also under construction and expected to be completed by late 2015. Homes along the Gold Line are more affordable compared to other suburbs closer to downtown. The emergence of new housing developments in cities along this line are expanding options for home buyers.
If you're thinking about relocating to Los Angeles, now's a great time to make the move to buy or rent a home. While Los Angeles County remains one of the nation's most competitive real estate markets, the home-buying fever that dominated the area over the past year has started to ease. Sellers know properties are now staying longer on the market and are pricing their homes right. Median sale prices fell three percent to $410,000 from June to July.
Whatever you're looking for, you'll find it in this overview of these diverse neighborhoods with their own unique personality. Check out these areas and see if they fit your needs:
Highland Park – relatively low home prices, close to downtown Los Angeles. For downtown commuters, Highland Park's own Gold Line station is a big advantage. Highland Park's median sale price was $448,000 as of July 2013. Between May and July 2013, homes for sale in Highland Park received an average of 17 offers and sold for five percent over the asking price.
Eagle Rock – Just north of Highland Park and Mount Washington, Eagle Rock exudes a laid-back atmosphere. Median sale prices in Eagle Rock were $569,000 in July 2013, up 26 percent from the year before.
Mount Washington – Mount Washington has an assorted blend of 1920's bungalows, Victorian homes, and modern mansions. The Gold Line makes commuting hassle-free, and the neighborhood's award-winning Mount Washington Elementary School district is a big plus for families with young students. The median sale price was $580,000 as of July 2013. Since May, homes for sale have averaged five offers and have sold for three percent over the list price.
Don't forget to check with your insurance company – you may be able to save on insurance costs by combining renter's or homeowner's insurance with your car insurance.
Ready to Get a Quick Quote?