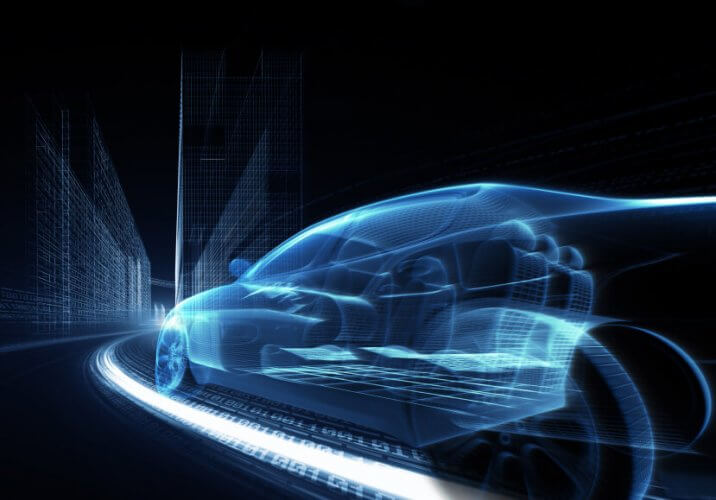 Don't look now, but the executives at Google aren't the only ones in a hurry to get self-driving cars on the road. As it turns out the federal government, specifically the Obama Administration, is pushing for fast-track policies to get autonomous vehicles on the nation's roads more quickly.
According to U.S. Department of Transportation Secretary Anthony Foxx, President Obama's budget would provide funds in the amount of $4 billion over the next decade to initiate programs to test "connected" vehicles, self-driving cars that communicate with each other, traffic lights or stop signs through cellular signals, when operating on the road.
The new policies reportedly could involve waiving regulations to get things moving faster. Other sources, including representatives from General Motors, Ford, Google, and Tesla, said the National Highway Traffic Safety Administration (NHTSA) would be spending the following six months on several issues.
These issues will pertain mostly to developing guidance for automakers on what will be expected of their self-driving prototype cars as well as setting protocol for what type of tests should be used to ensure the safety of the vehicles.
Furthermore, the NHTSA is also planning to come up with a model policy, which states can follow should they opt to permit self-driving cars on their public roads. This could result in the eventual adoption of national regulations for autonomous cars travelling from state to state. Currently, there is no consistent policy, with California, Florida and Nevada having drawn up individual regulations in relation to self-driving cars.
Secretary Foxx is pointing to self-driving vehicles as a way to eventually cut traffic deaths, decrease congestion on the nation's highways, and improve the environment. He also stressed the importance of automakers coming forward and presenting ideas to the U.S. government on how to speed up their development of autonomous technology.
At present, only seven states and Washington D.C. allow the testing of autonomous vehicles on their roads, according to the National Conference of State Legislatures. That, in itself, is a rather low amount of available test sites, but automakers have made due with the terrain they've been allowed to use.
While the federal government isn't going so far as to predict when autonomous cars will be on public roads in large numbers as a result of the pending policy changes, Google and other automakers, such as Tesla, believe the cars could be in use in limited areas of the country by 2020.
Ironically, California's Transportation Secretary Brian Kelly announced that he welcomed the news from DOT Secretary Foxx and that he will work with the NHTSA "to encourage innovation." This is despite the state's regulations, which have angered Google by requiring a steering wheel, brake pedals, and a driver in each self-driving car being tested by the company. Meanwhile, Google wants to conduct their testing without drivers.
Appearing at the North American International Auto Show in Detroit, Foxx was quoted as saying, "In 2016, we are going to do everything we can to promote safe, smart and sustainable vehicles. We are bullish on automated vehicles." With the federal government fast-tracking the advancement of the autonomous technology, self-driving cars could be traversing the nation's roads and highways ahead of 2020.
One thing is certain, when it comes to car insurance – you can't be sure you're getting the best auto insurance rates if you don't compare. So, why not get a free auto insurance quote today?
Ready to Get a Quick Quote?