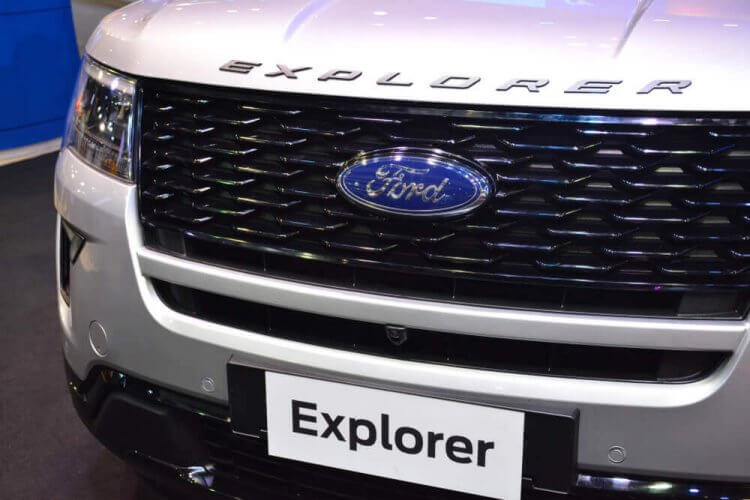 In the past year alone, several automakers have put out recalls because of a range of problems. While some are minor, others could lead to serious bodily injury and even death. A perfect example is the latest recall issued by Ford, in which the company states that the long-awaited flagship vehicles, 2020 Ford Explorer and Lincoln Aviator SUVs, pose two distinct risks.
This particular recall, 19C06, has to do with a missing manual park release cover. While that may not seem like a big deal, it is. First, these SUVs could move even while parked. Second, they could roll. Either way, this could put someone's life at risk, not to mention others, as well as properties.
The majority of affected vehicles come from the Chicago assembly plant. The recall involves 239 vehicles in Canada and 13,896 in the United States. As part of the recall, Ford released an official statement on the automobiles involved, which include:
2020 Ford Explorer SUVs built from March 27, 2019 through July 24, 2019
2020 Lincoln Aviator SUVs built from April 10, 2019 through July 24, 2019
Along with this recall for vehicles in North America, Ford is also recalling 44,333 Explorers built from 2012 to 2017 and imported to China. For those, a defective design can reduce steering control whenever the rear suspension system functions under high load, again creating a safety risk.
Formal Announcements
"Federal Motor Vehicle Safety Standards require the manual park release cover be in place and only removable with a tool. If the cover is not installed, the manual park release lever may be inadvertently activated, which could result in unintended vehicle movement if the electronic park brake is not applied."
Monique Brentley, a spokesperson from Ford, also released a statement to the Detroit Free Press saying, "This is a safety compliance recall; the vehicles are safe to drive. The majority of the affected vehicles are in the dealer inventory. The issue will be remedied prior to delivery to customers."
So, what does that mean? Simply put, while customers may have pre-ordered 2020 Ford Escape or Lincoln Aviator SUVs, the automaker has not delivered any at this point. Therefore, Ford will add the missing part before any dealer delivers or sells these automobiles to consumers.
Staying Transparent
One reason that so many trust Ford is that this automaker is always transparent. That's exactly what the company is doing with this recall notice. While it doesn't affect any drivers, Ford still wanted to let consumers know there's a problem and that the company has a plan in place to fix it.
There's also an issue with the instrument panel. This too involves the same Ford Explorers and Lincoln Aviator SUVs, which are still in factory mode. The instrument panel is responsible for disabling chimes and warning alerts. However, it's not showing the position of the gears. In other words, it's not indicating whether the Explorer or Aviator is in Park, Drive, Reverse, or Neutral. A display of the gears selected is a mandated federal safety regulation.
Crash Reports
As for reports of accidents, Ford knows of just one, which occurred while a vehicle was being transported as part of the production process. In that incident, no person experienced injuries, although the vehicle did sustain damage.
Ford will conduct a thorough inspection of all vehicles manufactured during the timeframe mentioned, followed by installing a new part. Additionally, dealers will conduct their own inspection to ensure the instrument panel is not in factory mode, and that it's clear of any codes used for diagnostic purposes.
The Ford Explorer has become the best-selling SUV in America, with nearly 8 million people owning one. As a top-seller, Ford is taking the situation seriously and promises that no at-risk vehicle will make its way to a dealership and more importantly, to a consumer.
Optimal Protection
Even with Ford fixing the current problem, drivers should always have optimal protection in the way of auto insurance. Regardless of your vehicle's year, make, model, or trim level, talk to your insurance provider. Having proper coverage will give you peace of mind while on the road.
No matter what vehicle you own, Freeway Insurance can provide you with affordable and reliable car insurance coverage. Call (800) 777-5620 to speak with one of our experienced reps to get your free car insurance quote.
Ready to Get a Quick Quote?