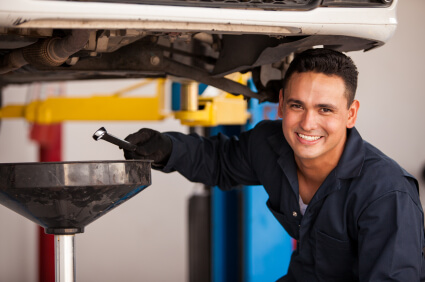 Despite being known across the nation as "Motor City", Detroit and the surrounding state of Michigan aren't the friendliest places in America for motorists. Taking into account extremely expensive auto insurance premiums and the rising cost of fuel, it's becoming more and more expensive every day to drive in this iconic American city. We're going to take a hard look at why driving in Michigan is so expensive, what you can do to save money, and what the future may hold for Motor City motorists.
The most pressing issue at present is the rising cost of gas. Reported recently by AAA Michigan, gas prices have been rising steadily for nearly a month bringing Michigan's statewide average price of gas up to $2.29 a gallon. Looking back on fuel prices a year ago, that number doesn't seem bad at all, but looking at more current gas prices across America makes it clear that Michigan isn't the cheapest place to drive, and as costs continue to increase, the state could become one of the more expensive states to fuel up.
Patrick DeHaan, senior petrol analyst with GasBuddy, had this to say…
"Prices at the pump are starting to heat back up, mostly driven by a rebound in crude oil prices. Nationally, almost 9 in 10 stations is selling over $2/gal, while a month ago, less than half of stations were selling over that price- clearly we're seeing the typical seasonal rebound in prices, being led higher by oil's rebound, and soon to be enhanced further by refinery maintenance season- which hasn't yet gotten well underway."
AAA sites other possible causes for the increase in gas costs, including February marking the beginning of refinery maintenance season. With refineries under repairs, supply can begin to dwindle, leading to higher costs. Possibly contributing to these hardships is a nationwide strike by members of United Steelworkers. Reportedly, 5,200 members responsible for facilities that produce over 10% of the nation's fuel walked out on their jobs.
Here are a few ways to save on gas while prices continue to increase…
– Make sure your air filter doesn't need replaced
– Have your tires aligned
– Make sure your tires are properly inflated
– Don't drive faster than you have to
– Don't overuse your brakes
Just these tips alone could save you over a dollar per gallon on fuel!
What about the auto insurance rates in the area? Industry analysts point at Michigan's generous PIP benefits as a primary contributing factor influencing the state's high cost of insurance. The state has a no-fault auto insurance system, and while that does mean that drivers are required to purchase PIP, it does provide a valuable additional layer of coverage that many states don't require.
While Michigan doesn't have the best car insurance rates in the nation, it could be said that they provide a generous bare minimum at the benefit of drivers, especially in the case of severe injury. A handful of other states require their drivers to have PIP, but what makes Michigan's deductibles so high is the state's promise of lifetime benefits to those who require a lifetime of support after an accident.
How do you cope with gas prices? What's your favorite way to save on fuel? Share your thoughts in the comments section below!
Ready to Get a Quick Quote?