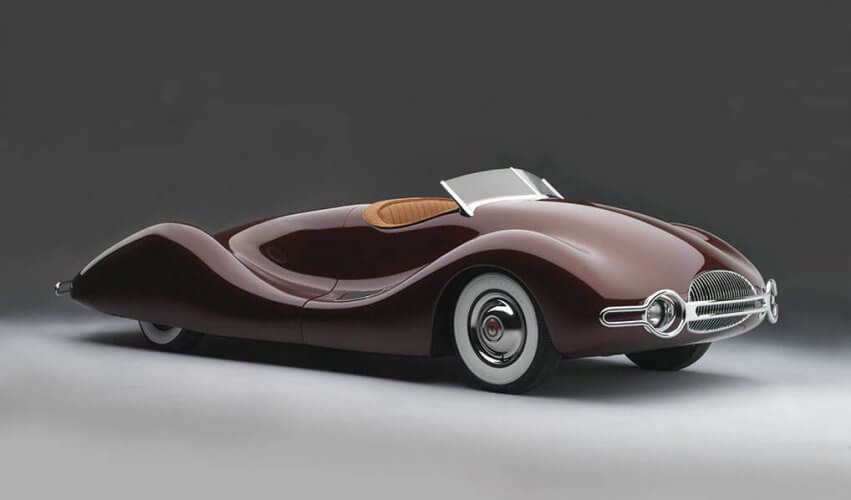 If your vacation plans include Atlanta, Georgia, this summer, don't miss checking out the High Museum of Art. From May 21 through September 7, the museum is presenting an exhibition called Dream Cars: Innovative Design, Visionary Ideas. You can bet that every one of these cars will have great car insurance coverage.
This major exhibition of original automotive design brings together 17 exquisite concept cars from throughout Europe and the U.S., including some of the rarest, most innovative cars designed by Porsche, Bugatti, Ferrari, and General Motors. "Dream Cars: Innovative Design, Visionary Ideas" will feature concept cars from the early 1930s to the 21st century that pushed the boundaries of imagination and influenced the future of design.
The exhibition will showcase conceptual drawings, patents and scale models with actual cars and explore the innovative designs that sparked future design ideas. It examines the dream car through five themes: individual makers, the impact of styling, visionary designers, the design process, and the influence of automobile fairs. "Dream Cars" will also examine how automotive design events like General Motors' 1949 -61 Motoramas influenced the industry and will include a contemporary design workshop featuring the amazing 2010 Porsche Spyder 918 concept car.
Among the concept cars on display is the 1947 Norman Timbs Special. Norman Timbs was a mechanical engineer who created the Timbs Special for his personal use. The car pushed the ideas of streamlining and wind resistance — it had no doors and was composed of two hand-formed aluminum shapes.
Located in Atlanta's Midtown arts and business district, the High Museum of Art was founded in 1905 as the Atlanta Art Association and is the leading art museum in the Southeastern United States.
The Dream Cars exhibit covers 10,000 square feet of the High Museum. For a more personalized experience, an audio tour is available for $6, highlighted by an interview with Ed Welburn, General Motors' vice president of global design.
If you don't think you'll make to the exhibit, you can still view it with a smartphone. There's an app that presents the exhibit through your iPhone and Android phones, for just $1.99. Speaking of useful apps, check to see if your car insurance company offers an app you can use to contact them.
What do you like about concept cars? Feel free to share your thoughts in the comments section below.
Ready to Get a Quick Quote?