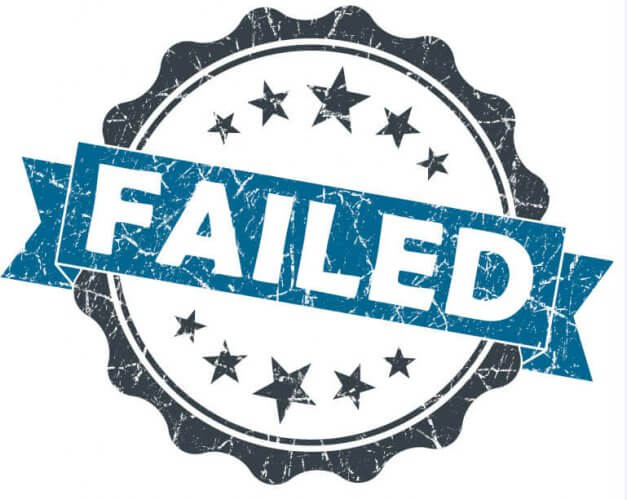 If you're in the market to buy a new auto insurance policy, beware of the countless tips that friends and family offer in order to get the best rate possible. Although they mean well, sometimes they unknowingly offer the worst advice. But don't worry, we've listed some of the most common pieces of advice that you need to consider very carefully.
Worst advice #1: Only purchase the minimum coverage required by law
It's common for drivers on a budget to only buy the minimum coverage required by their state, which is usually property damage and bodily injury liability coverage. This covers the cost of property damage and injury or death of an individual if you're at fault in a car accident. The problem is that it may not be enough to protect you if you're involved in a serious car accident. In California, for example, the limit per accident for medical expenses is $30,000. If your policy has a $30,000 limit and the medical expenses of the person you injured amount to $100,000, you're responsible for coming up with the remaining $70,000.
Worst advice #2: Lie to your agent to get a lower rate
In an attempt to get the lowest possible auto insurance rate, some people bend the truth or even outright lie about their information when getting a quote from an agent. For example, someone might use their vacation home address, instead of the main residence where their car is garaged, to qualify for a better insurance rate. If you were ever to file a claim and your agent discovers the truth, this could result in delays with your claim settlement or even void your policy, leaving you without any coverage.
Worst advice #3: Go with the company that offers the cheapest rate
After doing some research on auto insurance rates, you are tempted to purchase a policy from the company that offers the cheapest rate. Sure, everyone wants to save money, but this could potentially take a bite out of your wallet in the long run. Before you proceed to do business with the company offering the lowest rate, do some homework and find out more about the company to make sure they are legitimate and financially stable. You'll also want to ensure they have a good track record for fairness and customer service. Check out the National Association of Insurance Commissioners' Consumer Information Source to find information on complaints, licensing information and important financial data.
Worst advice #4: If you find a lower rate with another company, automatically cancel your current policy
People are constantly looking for ways to save money, and they often try to trim costs on their auto insurance. If you decide to shop around for a lower rate from other companies, don't act too quickly if you find a better deal. Let's assume that another company is offering you a more competitive rate. The best thing to do is to call your current insurance company and let them know that you've found a better rate with another company. At this point, your agent will take a look at your situation and figure out if they are, in fact, offering you the best rate available for you. It's quite possible that there are new discounts that you may be eligible for, or perhaps there's a new plan that comes at a lower price. Also, make sure that the lower-priced quote from the competitor matches the same coverage you already have.
Although it's in your best interest to save money on car insurance, be sure to make informed decisions and carefully evaluate all the advice you get from others, because sometimes, it's simply the worst advice you can get.
Have you ever followed bad advice about car insurance? Feel free to share your thoughts in the comments section below.
Ready to Get a Quick Quote?