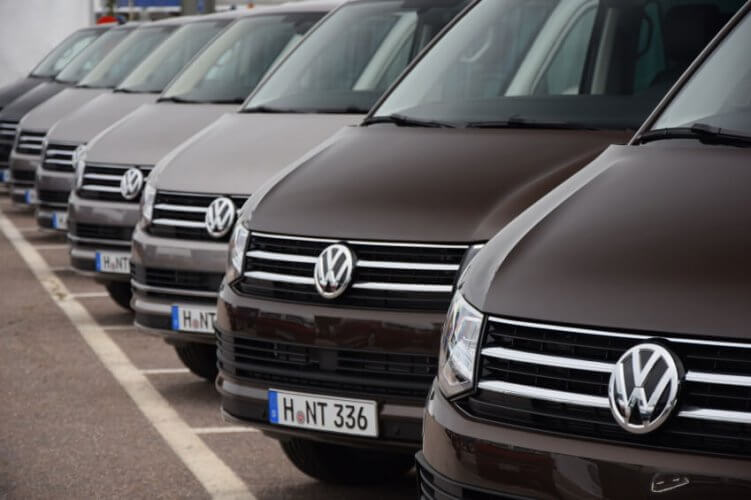 A funny thing happened to Volkswagen after selling 482,000 diesel vehicles with secret software that tricks pollution tests – it got caught. And, if Volkswagen's public admission of its deliberate emission scam wasn't bad enough – a California lawsuit is seeking to force the German automaker to buy back all the emissions-cheating diesels in the state, which is estimated to be about 67,000 cars. But, unlike the recent GM ignition switch problem that resulted in numerous fatalities and an auto insurance nightmare, the emission cheating is not considered life-threatening.
However, it actually gets much worse for the company as, in addition to the pending buyback lawsuit, it also faces as much as $18 billion in U.S. Clean Air Act fines – not to mention a criminal probe by the Department of Justice and sanctions from the California Air Resources Board. And, that doesn't include the hundreds of potential lawsuits in the U.S. The buyback program price tag alone, according to Kelley Blue Book, could reach $7.3 billion for just the vehicles sold to the American public.
The cheating vehicles may not only have cost their owners more in fuel expenses, but some experts are also wondering what health implications the extra pollutants may have on people nationwide – and, particularly in Los Angeles and surrounding areas. Already experiencing periods of excessive ozone pollution – some inland communities can register more than 50 days per year where ozone pollution levels exceed federal limits, according to the South Coast Air Quality Management District.
When the 2009 to 2015 Volkswagen and Audi 2-liter diesel engines are driven on the nation's roads and highways, they can emit up to 40 times the limit for smog-forming nitrogen oxide pollution. Health wise, nitrogen oxides are a classification of chemicals that are known to contribute to the formation of lung-damaging ozone pollution, which scientists have linked to a variety of respiratory and cardiovascular ailments – as well as early deaths.
And, while the total amount of pollutants attributable to the cheating cars may be difficult to pinpoint exactly, regulators can use available data to come up with an approximation. Using the numbers they have – almost a half-million of the 11 million cars worldwide driving around the U.S. an average of 11,000 miles annually, during the specified period from 2009 to 2015 – it is estimated that anywhere from about 14,000 to 59,000 tons of additional nitrogen oxides spewed into our atmosphere.
With trust being a huge part of an automaker's success, Volkswagen has taken their credibility to a new low after riding high for quite a while. To compound the problem, "under the California express warranty law," Volkswagen is required to either buy back the cars at the original purchase price or provide replacement cars to their owners – unless it can fix the cars "after a reasonable number of attempts."
But, Volkswagen may be dealing with a stacked deck as its executives are on record as having already conceded that the automaker can't possibly make the required repairs on most of their cheating cars for at least a year or maybe longer. What that means is that VW may have no choice in the matter than to take the cars back from consumers lining up to hand them their keys.
Trust is also important when shopping for car insurance. Being told you can have the best auto insurance rates means nothing if the insurance company you choose can't deliver on the promise. You deserve the lowest rates – so, why not get a free California auto insurance quote comparison today!
Have you lost your trust in Volkswagen? Would you buy a car from the automaker knowing the mpg rating may be false? Feel free to share your thoughts in the comments section below.
Ready to Get a Quick Quote?