In the heart of Cajun County sits Lafayette, Louisiana; the city is steeped in French Acadian culture, immersing itself in some of the country's finest culinary and drink venues. Visitors can catch live Zydeco music at Vermilionville, a Cajun and Creole living history museum. Some of Lafayette's most popular attractions include the majestic Cathedral of St. John the Evangelist, the Hilliard Art Museum, and cozy downtown Lafayette with its endless coffee and gift shops.
Drivers in Lafayette, LA need reliable car insurance to protect themselves from accidents. Keep reading to learn all about car insurance in Lafayette.
Quick Facts
There are almost 1.4 million registered vehicles in Louisiana.
Louisiana roads see an average of 681 traffic fatalities every year.
How Much Does Car Insurance Cost in Lafayette, Louisiana?
On average, full coverage car insurance in Lafayette costs $234 a month. The state-required insurance minimum will set you back on average $79 per month.
Car insurance rates vary from driver to driver. The number of at-fault accidents, claims, and traffic violations (large and small) will impact drivers' rates. Even a single month of lapsed coverage can cause your premiums to trend upward for several years until a longer record of claims-free driving has been established.
A full coverage auto insurance policy is a popular choice that protects against bodily injury/property damage, collision, and comprehensive (non-collision-related) damage. For peace of mind, while driving, this coverage offers a higher level of protection.
Here is a breakdown of the average monthly cost of car insurance for major cities in Louisiana.
| City | Full Coverage Insurance | Liability Insurance Coverage |
| --- | --- | --- |
| Lafayette | $234 | $79 |
| Baton Rouge | $280 | $93 |
| New Orleans | $354 | $105 |
| Shreveport | $209 | $61 |
| Metairie | $278 | $90 |
Lafayette Affordable Car Insurance Rates by Zip Code
Zip codes in Lafayette can pay different average monthly rates, depending on the number of claims filed in that zip code. Despite similar populations, it is not uncommon for one zip code to pay four times the monthly premiums as another zip code.
Here is a breakdown of the average monthly cost of car insurance by zip code in Lafayette.
| Zip Code | Full Coverage Insurance | Liability Insurance Coverage |
| --- | --- | --- |
| 70501 | $234 | $79 |
| 70502 | $234 | $79 |
| 70503 | $224 | $75 |
| 70504 | $224 | $76 |
| 70506 | $223 | $76 |
| 70507 | $224 | $76 |
| 70508 | $226 | $77 |
Lafayette Low-Cost Car Insurance Rates by Age
Your age is another weighty deciding factor when evaluating the cost of car insurance. For example, due to teenage drivers' riskier profiles and higher claims history, they can expect to see average monthly premiums up to quadruple that of drivers in their 50s, 60s, and 70s.
Here is a breakdown of the average monthly cost of car insurance by age in Lafayette.
| Age | Full Coverage Insurance | Liability Insurance Coverage |
| --- | --- | --- |
| 18 | $752 | $281 |
| 20 | $482 | $175 |
| 30 | $226 | $77 |
| 40 | $221 | $75 |
| 50 | $202 | $67 |
| 60 | $206 | $69 |
| 70 | $217 | $75 |
Unless otherwise specified, we use the following methodology to arrive at our average cost: male, age 30, lowest possible legal coverage allowed by state. Your rates will be determined by several factors, including your age, your gender and the amount of coverage you want to purchase.
Driving Conditions in Lafayette, Louisiana
How Many Fatal Accidents Happen in Lafayette?
There were 13 fatal vehicle accidents in Lafayette in 2019. The total number of vehicles involved was 21, with four fatal accidents involving people driving under the influence (DUI).
How Are the Road Infrastructure and Bridges in Lafayette?
Lafayette roads, bridges, and infrastructure are constantly under construction. In 2021, Louisiana received close to $800 million in federal highway funds. Other projects have focused heavily on maintaining Interstate 49 in Lafayette and connecting New Orleans to Lafayette with improvements to U.S. 90.
Get a Quote for Car Insurance in Louisiana Today!
Minimum Car Insurance Requirements in Lafayette, LA
Louisiana is an "at-fault" state. At-fault states pass on the costs of accidents to drivers determined to be at fault. It also employs a shared system. For example, one driver can be 40% responsible for an accident, with all insurance payouts and out-of-pocket costs factoring in accordingly.
Here are Louisiana's state minimums for car insurance.
$15,000 bodily injury per person
$30,000 bodily injury per accident
$25,000 of property damage coverage
Buying at least the minimum amount of insurance coverage mandated by the state will help avoid fines, reinstatement penalties, and possible vehicle impoundment. In addition, all incidences of lapsed coverage are passed from the insurance companies to the state, which may notify you with penalties to follow.
What Are the Penalties for Driving Without Insurance in Lafayette?
Driving without insurance in Louisiana will subject you to harsh penalties and aggravation.
For first-time offenses, expect fines up to $1,000 if you fail to provide proof of insurance within three days, on top of reinstatement fees between $60 and $560. In addition, other fees may be assessed based on the number of days your insurance lapses with a $125 fee kicking in with lapsed insurance for 11-30 days, a $275 fee for lapsed insurance between 31-90 days, and a whopping $850 fee for lapsed insurance for more than 90 days.
Additionally, drivers with a DUI on their record should expect to see their monthly premiums skyrocket.
Remember, Louisiana requires that all drivers carry a minimum of 15/30/25 liability coverage.
Factors Allowed in Lafayette, Louisiana Car Insurance Rates
Age
Gender
Zip code
Claims history
Marital status
Discounts for Car Insurance in Lafayette, LA
One of the best ways to save money on car insurance is to qualify for discounts. Discounts are offered for everything from maintaining a clean driving record, opting for a higher deductible, and enrolling in defensive driving classes from an accredited school. You may even be eligible for a low mileage discount by driving less than 7,500 miles a year.
Do not forget bundling. Also referred to as multi-line discounts, bundling car and homeowners insurance together can shave up to 25% off your policy.
Here are some popular car insurance discounts:
Defensive driving discount

Safe driver discount

Low mileage and usage discount

Good student discount

Current and former military discount

Autopay or paperless billing discount
Be sure to call your insurance company every six months to see if you qualify for any new discounts.
Get an Online Quote for Low-Cost Car Insurance in Lafayette Today!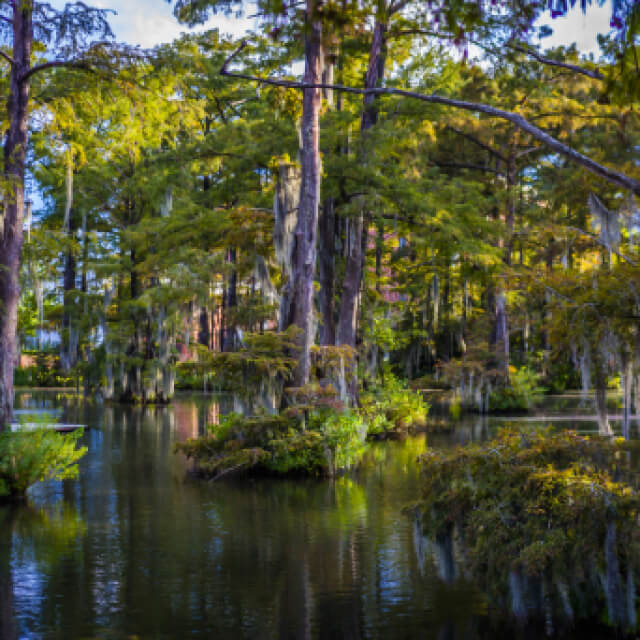 Lafayette, LA drivers can benefit from affordable car insurance. Freeway Insurance is here to help you find the best policy for you and your family.
To get started, request a quote online, visit us at a Lafayette office near you, or call (800) 777-5620 for a no-obligation quote by one of our friendly agents.
Select a Product or Service to request a quote
Ready to Get a Quick Quote?